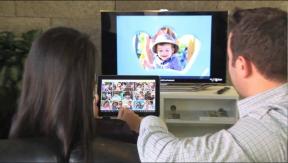 Allendale, N.J. – Leica Camera is unveiled Monday its Leica C, which was billed as the precision optic's company's first model in a new line of fashion-centric digital compacts, and the first Leica camera with built-in Wi-Fi connectivity.
The Leica C, which ships in October at a $699.99 suggested retail price, offers Wi-Fi and Near Field Communication (NFC), which allows for remote access of images and videos from a smartphone or tablet but enables the user to view images and watch videos being captured by the Leica C in real-time from their smartphones.
The camera's body styling and accessories was crafted by Audi Design.
The Leica C is available in two finishes—champagne and Bordeaux. A range of complementing accessories will be available to highlight the distinctive, look of the camera.
Matching accessories include: five different options of fashionable bags and cases: the Leica C-Clutch, Leica C-Twist, Leica C-Snap, Leica C-Pouch, and Leica C-Case.
The Leica C-Clutch is a clutch handbag with a carrying strap. It is available in light gold or dark red Alcantara with a sandblasted metal closer and offers two separate compartments with space for the camera and other belongings.
The Leica C-Twist wrap-around case is attached to the tripod thread on the base of the camera and wraps around the Leica C.
The Leica C-Snap is comprised of hard plastic and elastic silicone that protects against scratches and inadvertent knocks.
The Leica C-Pouch is a polished pouch with a wrap-around design in black lambskin nappa leather.
The Leica C-Case is offered in black leather with lighter contrast stitching and a magnetic clasp. This case is supplied with matching carrying strap in black leather with lighter contrast stitching.
C-Hand Straps are also offered in soft Alcantara in a choice of light gold or dark red.
Meanwhile, to use the Leica C's Wi-Fi connection an Image Shuttle app is available for download on iOS or Android devices.
The WiFi feature in combination with the app enables remote control of the Leica C from a smartphone or tablet as well as transferring images and videos to the connected handheld devices.
Other features of the camera include: a high-performance 288-200mm 35mm-equivalent zoom, a large 12.1-megapixel image sensor, Leica's high-precision optics, fast autofocus system and up to 10fps continuous-shooting mode.
It also offers a wide range of camera functions, various settings, in-camera processing options and an intuitive use and handling. Video is recorded in up to FullHD 1080p resolution, and can be played back on the built-in 3-inch monitor.
An integrated viewfinder is also included.
The Leica C and most accessories will be available from in October 2013. The Leica C-Pouch and C-Snap accessories will be available in December.
Latest posts by Greg Tarr
(see all)