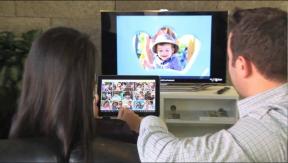 Miramar, Fla. – JL Audio has begun shipping all models in its next-generation of XD car-audio amplifiers with multiple upgrades while continuing to incorporate NexD switching technology to deliver cool-running amps in a compact chassis.
The XDv2 amplifiers add automatic turn-on (signal or DC-offset sensing) for easier integration with OEM systems. The input sections have been upgraded to match those of the company's flagship HD amplifiers, which accept a wide range of input signals from line-level to high-power speaker-level signals. An improved remote level circuit is said to deliver more linear behavior.
The 10-SKU selection consists of two-, three-, four-, five-, six-, and eight-channel amps as well as monoblock amps, all with Class D switching technology.
Four full-range models range in price from a suggested $359 to $799 for two-, four-, six-, and eight-channel models. Three system amplifiers priced from $489 to $899 are designed to create complete systems because they feature active crossovers, a dedicated subwoofer channel, and outputs for one to two pairs of component speakers.
One of the system amps is a three-channel model, and the other two are five-channel models with two- and three-way crossovers, the company said.
The three monoblock subwoofer amps, priced from $359 to $699, incorporate a variant of JL Audio's NexD switching technology to produce up to 300, 600, or 1,000 watts of clean RMS power efficiently, the company said. One model is rated at 200 watts into 4 ohms and 300 watts into 2 ohms. A second is rated at 400 watts into 4 ohms and 600 watts into 2 ohms. The third is rated at 600 watts into 4 ohms, 800 watts into 3 ohms, and 1,000 watts into 2 ohms.
Three XDv2 models began shipping late last year.