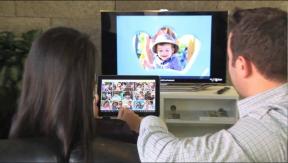 Washington – Sales at CE and appliance retailers fell 4.7 percent to $8.1 billion in January as severe winter weather compounded soft demand.
According to the U.S. Commerce Department's monthly sales projections, total U.S. retail sales, excluding restaurants and car dealers, rose 2.6 percent in January, led by a 6.5 percent increase in online and other direct sales, as storms closed stores and kept shoppers home.
January sales within the furniture and home furnishings channel slipped 2.4 percent.
"It seems that many consumers decided to take a break from the stores and shopping malls this January in an attempt to avoid winter weather," observed Matthew Shay, president/CEO of the National Retail Federation (NRF), an industry trade group.
But NRF chief economist Jack Kleinhenz said the harsh winter weather, which has continued into February, is masking the performance of the broader economy.
"Extreme temperatures and severe ice and snow are making it increasingly difficult to assess if the retail sales slowdown is temporary or a telling sign of a longer lasting weakness in the consumer-fueled economy," he noted. "No one can jump to any solid conclusion until we shovel out of the snow."
Nevertheless, the NRF is still projecting a 4.1 percent increase in total retail sales in 2014.
The Commerce Department report also shows CE and majap weakness in December, as the early holiday season pulled business forward into November. December channel sales fell 4.4 percent from the prior month and 4.6 percent from 2012, and January's disappointing sales were still up 0.4 percent from December's tally, the agency said.
The sales figures are adjusted for seasonal variation and for holiday and trading day differences, but not for price changes.
Latest posts by Alan Wolf
(see all)