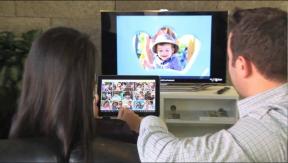 Barrington, Ill. — The Home Technology Specialists of America (HTSA), the buying group for custom integrators and specialty dealers, will hold a second training session next month for its online inventory exchange program.
The program, introduced to the group last fall by Harrisburg, Pa.-based Invenshare.com, allows dealers to buy, sell and trade excess and unwanted inventory. Members can easily add inventory to the system and conversely search for items by manufacturer, category or model number, Ivenshare founder Josh Willits said.
"We partnered with HTSA because of their mission to enable members with tools to enhance their bottom line," he observed. "It's a great solution for a real problem in our industry, and HTSA understood and fully embraced it for their members. We're thrilled to have HTSA and their caliber of dealers as partners."
Willits showcased Ivenshare.com to HTSA dealers last fall, and as a follow-up will walk new members through the marketplace platform and highlight its benefits.
Willits noted that the addition of HTSA expands its inventory and dealer base. The service was also introduced to members of the Nationwide Marketing Group last week at that organization's PrimeTime show.
The HTSA program gives dealers the option to see only other HTSA member inventory as well as the entire site database, he said.
Latest posts by Alan Wolf
(see all)