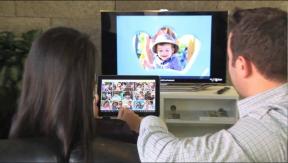 New York – Suppliers of custom-installed home-automation systems are adding control of the Philips Hue wireless lighting-control system to their home-control systems.
Ironically, Hue's ZigBee-equipped LED light bulbs are targeted to do-it-yourselfers.
The latest home-control system to add Hue control is from Savant, which added native support for Hue ZigBee-controlled light bulbs without requiring the use of third-party drivers or add-on accessories, the company said.
Recently, software-development companies Extra Vegetables and The Drivers Lab developed Control4 drivers to enable Control4 home-automation systems to control Hue lightbulbs.
The Hue system was launched late last October by Philips Lighting to let users control Philips LED light bulbs from iOS and Android apps on smartphones and tablets via Wi-Fi while inside the home and via cellular from afar.
Hue's LED light bulbs are equipped with wireless ZigBee to communicate wirelessly to a ZigBee-based wireless bridge connected to a home's existing Wi-Fi router. Lighting commands are routed from a user's mobile devices via Wi-Fi or cellular to the bridge and forwarded via ZigBee to the lightbulbs.
From the Hue apps, consumers can remotely control each bulb, personalize their lighting experience with custom settings, and program timers.
With the Savant development, installers can use Savant's RacePoint Blueprint configuration tool to enable Savant's home-automation systems to control multiple Hue bulbs simultaneously with no limit to the number of bulbs that can be controlled, the company said. Integrators can also create customized lighting scenes. Savant's system will adjust the color of the Hue bulbs, their brightness, and other features.
"As Savant continues to expand our native Savant Lighting Control solution set, we will continue to actively support third party lighting products from existing technology partners as well as new entrants into the marketplace such as the Philips Hue," said Jim Carroll, EVP of corporate strategy and business development.
For Control4 systems, Hue drivers can be purchased from Extra Vegetables and The Drivers Lab. The two companies developed the drivers after Philips opened up the Hue API to expand potential sales.
Latest posts by Joseph Palenchar
(see all)