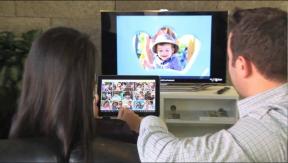 Las Vegas – The Consumer Electronics Association (CEA), in conjunction with Radius Networks, will conduct its first-ever scavenger hunt at the 2014 International CES next week.
Those wishing to participate in the fun can download the Android or iOS CES mobile app. These people will be given clues as to where to search, and the first three verified players who collect all the available badges will receive a prize.
The prize can be received in the CES press room located in the South Hall Connector, room S229.
The gadgets being used for the scavenger hunt are the Radius Network iBeacon-technology-equipped SensorTags. These are low-energy transmitters that notify a mobile device when it gets within 100 feet of the iBeacon.