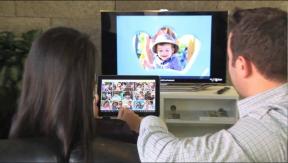 Dearborn, Mich. — Ford announced it will acquire Livio, a manufacturer of in-car technology and entertainment devices and software.
"With the additional expertise Livio provides us, Ford intends to continue to lead the next generation of in-car connectivity with technology advancements that give consumers more options to access their devices on the go," said Paul Mascarenas, chief technical officer and VP, Ford research and innovation.
Livio will become a wholly owned subsidiary of Ford Global Technologies, which manages all aspects of intellectual property for Ford.
According to a statement from Ford, "Livio will function as a separate department within Ford Electrical/Electronic Systems Engineering, while integrated into Ford's overall connectivity operations."