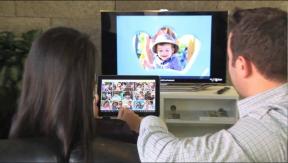 Batavia, N.Y. — Ultra high-end home-theater projector source Display Development, which claimed to have developed the residential architectural video system category, kicked off Tuesday a special dealer promotion leveraging its proprietary Smart Cooling System (SCS).
The SCS provides critical thermal management for reliable projector installations; allows proper concealment for a "true architectural solution"; and provides a direct connection to the exhaust to properly vent hot air and noise from the installation location and thermostat control for a consistent operating temperature within 3 degrees of optimum.
For a limited time, dealers who order the following projectors — Avielo Optix, Optix 120 (3D), Optix SuperWide 235, Avielo Kroma, Avielo Helios Studio Edition, Helios or Display Development HD3 or HD4 — will be eligible to receive one SCS at no charge.
The promotion runs through June 30.
"It's no secret that projectors require normal room temperature and proper ventilation for best performance and long-term reliability," said Jim Burns, Display Development co-founder and president. "The Display Development Smart Cooling System is custom engineered for each specific installation to provide a true architectural integration solution. By offering a safe and extremely reliable cooling system, our dealers avoid the most common reason for system failures and customer complaints, ultimately resulting in higher profits by spending less time addressing these issues."
The company advises dealers to contact their Display Digital representative for specific program details. Prospective dealers interested in learning more about Display Development's architectural solutions should email the sales team directly: [email protected].
Latest posts by Greg Tarr
(see all)