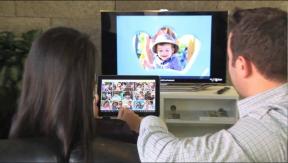 Auburn, Wash. — Custom Plus Distributing and manufacturers' rep firm Oliver Marketing today announced the addition of a new distribution warehouse in San Jose, Calif., their second location in Northern California.
This is the fourth location for Custom Plus Distributing and Oliver Marketing, headquartered, here, with additional locations in Seattle, Portland and Sacramento.
The new location will be led by Kevin Mitchel, a custom home audio and video veteran, including years as a regional sales manager for Atlona Technologies.
The location will carry Nest, APC, EnGenius, Atlona, TiVo, IC Realtime, ClearView CCTV, Vivitek, ICE Cable, Perfect Path, Vanco, Rapid Racks and Mounts, Catalyst Wire & Cable, 2GIG, Sony, Russound, Klipsch, SpeakerCraft, URC and more.
The warehouse is merchandised for integrators to evaluate and select their items in a self-serve shopping environment. This allows them to see the breadth of product available to them, easily identify deals, and through quick product selection, move on to their jobs, the company said.
Bob Oliver, president and owner of Custom Plus Distributing and Oliver Marketing, commented, "Silicon Valley is a hotbed of growth, and we are committed to delivering the same superior products and levels of customer support that our company has become known for in the markets we serve."
For more information, visit CustomPlusDistributing.com/sanjose.html or email [email protected].
Custom Plus is a member of Catalyst AV, a network of 12 independent consumer electronics distributors serving the residential and professional A/V channels in the U.S.
Latest posts by Steve Smith
(see all)