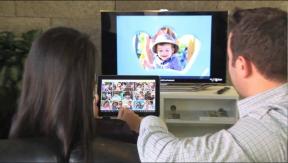 Arlington, Va. – The Consumer Electronics Association (CEA) will hold another round of CE Demo Days over the first two weekends of October.
The four-year-old program, held in conjunction with CE specialty retailers, is a nationwide campaign to educate consumers about the latest electronics products and encourage them to experience the devices firsthand at local CE stores.
This fall's Demo Days will focus on Ultra High-Definition TV (Ultra HD), 3DTV, connected TV, the big-screen home theater experience, the upgraded music experience, and the accessories needed to get the best overall tech experience, CEA said.
The event, the second held this year, precedes the holiday selling season and coincides with the Major League Baseball post-season. Vendor sponsors include AudioQuest, Bowers & Wilkins, Golden Ear Technology, Integra, LG, NAD, Paradigm, Samsung, Savant, SunbriteTV and URC.
"CEA Demo Days is a great excuse to get out and visit a local electronics retailer to check out the latest technologies for TV viewing, movie watching and music listening," said CEA spokeswoman Samantha Nevels.
During the period participating CE retailers and installers nationwide will hold special product demonstrations in their showrooms. Expert sales staff will be on hand to answer shoppers' questions and find the best home theater setup to meet their needs and budgets.
For more information and to find participating retailers, visit CEADemoDays.com.