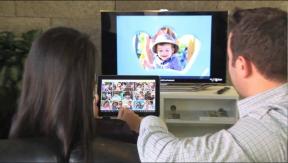 Struer, Denmark – Bang & Olufsen's B&O Play brand is teaming up with alternative rock band Mew in what the company calls a partnership to "create experiences that reach and engage music fans and audiophiles worldwide."
The Danish brand and the globally known Danish band said they will launch their first initiative in the first half of 2013 "to co-create an innovative experience with sound and music," but declined to offer details. B&O Play and Mew will create "a music experience in the intersection between sound engineering, designed user interaction and music creation," said B&O corporate VP Henrik Taudorf Lorensen. The result will "have direct relevance to both Mew's hundreds of thousands of fans and the B&O Play customers," added Johannes Dybkjær Andersson, an executive with the Danish company that brought the two parties together.
The B&O Play brand was launched in 2012 to extend B&O's design heritage and sound quality to products targeted to younger consumers with an active, mobile lifestyle, the company said. The brand and Mew share such values as a tradition of high-quality sound, "distinguished visual profiles, and the desire to experiment to reach their goals," the company continued.
Mew, which recently went independent to operate without a dedicated record label, has adopted new ways of "funding our music and art by engaging in creative collaborations," added guitarist Bo Madsen.
Latest posts by Joseph Palenchar
(see all)