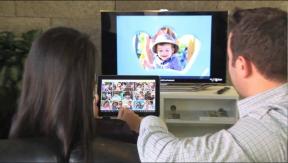 Alpharetta, Ga. — AT&T subsidiary Aio Wireless has added 4G LTE service to complement is HSPA+21 service and has added retail stores in two more geographic markets.
The subsidiary, which launched operations in early May, markets no-contract 4G wireless-phone service under the Aio Wireless brand. The subsidiary sells Aio service only through Aio-brand stores operated by third parties and at Aio's website in the markets where Aio is available.
Aio began operations last month in Houston and in Orlando, Tampa, Jacksonville and Gainesville, Fla., and it just added Naples and Fort Myers. The subsidiary plans to add more markets across the United States over the next year.
The company currently operates 96 stores and will have almost 20 in the next few weeks in Ft. Myers and Naples, a spokesman told TWICE.
Aio offers a limited selection of what it calls simplified, value-price plans and a variety of unsubsidized smartphones.
With the decision to offer LTE service, Aio sent a free over-the-air software upgrade to automatically upgrade subscribers' SIM cards to deliver LTE speeds within AT&T's LTE footprint, which covers more than 200 million people in 278 markets. AT&T plans to expand the footprint to reach 300 million people by the end of 2014.
Aio also announced the addition of another LTE-capable phone, the ZTE Overture M, which will be available in Aio stores and online at AioWireless.com in the next month. Overture features the Android Jelly Bean OS, 4-inch display, main 5-megapixel camera and a front camera for video chats.
The subsidiary's three rate plans range from $35 to $70 per month, including all taxes and fees, and all feature unlimited talk/text/data with a pre-established amount of 4G LTE data access. Aio's product portfolio also includes a tablet. The company also lets users bring unlocked devices for activation.
Earlier this month, AT&T similarly switched gears and began offering LTE-equipped smartphones for use with its GoPhone prepaid plans.
Latest posts by Joseph Palenchar
(see all)