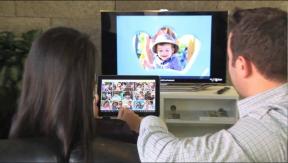 Bentonville, Ark. — Wal-Mart Stores reported higher net sales and net earnings corporately but lower comp sales for Walmart U.S. stores in its second fiscal quarter, ended July 31.
Corporate net sales were $116.2 billion, an increase of 2.4 percent over last year. Consolidated net income attributable to Walmart was $4.1 billion, up 1.3 percent.
U.S. comp-store sales were down 0.3 percent for Walmart U.S. and up 1.7 percent at Sam's Club locations in the U.S.
Net sales for Walmart U.S. were up 2.1 percent to $68.7 billion, and operating income was up 5.2 percent year on year to $5.52 billion. Net sales for Sam's Club were up 2.6 percent year on year to $14.5 billion. Operating income was up 8 percent for Sam's Club, excluding fuel, to $552 million.
Bill Simon, Walmart U.S. president/CEO, said he was "disappointed in our comp-sales decline" but was "encouraged by the improvement in traffic and comp sales as we progressed through the quarter." And he noted, "The 2 percent payroll tax increase continues to impact our customer." The "tax increase" is in fact a reinstatement of the existing payroll tax after it was suspended by the U.S. government for a couple of years due to the impact of the Great Recession, which began in 2008.
"We delivered a solid increase in earnings … for the second quarter," said Mike Duke, president/CEO of Wal-Mart Stores, in a statement. "Consolidated net sales and our Walmart U.S. comps were below expectations. While the retail environment was challenging across all of our markets, the Walmart U.S. and Sam's Club businesses improved comp sales from the first quarter, and the growth of International sales was consistent."
Duke added, "There are areas of our business where we can do a better job, and we will. I'm confident in our associates' abilities to deliver for our customers … and shareholders with improved expense savings."
Walmart said it did not leverage operating expenses during the second quarter, due to softer than expected sales and higher investment in key areas.
Charles Holley, executive VP and chief financial officer, commented: "The retail environment remains challenging in the U.S. and our international markets, as customers are cautious in their spending. Net sales in the first six months were below our expectations, so we are updating our forecast for net sales to grow between 2 and 3 percent for the full year vs. our previous range of 5 to 6 percent.
"This revision reflects our view of current global business trends, and significant ongoing headwinds from anticipated currency exchange rate fluctuations."
Latest posts by Steve Smith
(see all)