Sharp Electronics has dropped legal action to regain control of its TV brand from Chinese manufacturer Hisense.
According to a Nikkei report, Sharp has dropped its lawsuit, filed in the U.S., and withdrew action filed the U.S. International Trade Commission.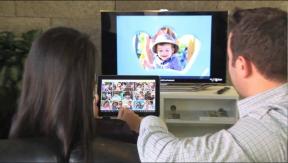 Sharp signed a five-year licensing deal with Hisense in 2015 but had a change of heart after being acquired by Foxconn in 2017. Negotiations to buy back the brand rights from Hisense failed and Sharp resorted to legal action, claiming various patent violations and charging that Hisense was hurting the brand by marketing lesser quality TVs.
See: Sharp Puts 8K Roadmap On Display At CES
Meantime, Hisense acquired Toshiba's TV business late last year in a $113 million deal.