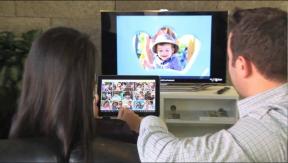 The Woodlands, Texas — Conn's was firing on all cylinders in the third quarter as double-digit comp increases across nearly all product categories contributed to record sales and profits.
Net income more than doubled to $24.4 million for the three months, ended Oct. 31, on total revenue of $310.9 million, a 50.6 percent increase, while comp-store sales soared 35.1 percent.
"We achieved the highest quarterly revenue and net income in Conn's history," said Theo Wright, chairman, CEO and architect of the multiregional chain's turnaround strategy. His game plan, which rescued Conn's from the brink of bankruptcy, focuses on furniture and mattresses, deemphasizes low-margin, promotional CE, and continues to leverage the company's in-house consumer financing programs.
During the quarter, furniture and mattress comps rose 55.1 percent, driven by a 95 percent increase in furniture unit volume and a 5 percent rise in average selling prices (ASPs), a 40 percent increase in mattress unit volume, and a 19 percent increase in ASPs. The combined segment now represents 27 percent of all product sales at Conn's.
CE also sparked in Q3, with comps climbing nearly 26 percent on a 37-percent increase in TV sales, reflecting greater unit volume and ASPs.
Comps for major appliances were up 22.4 percent and unit volume rose 20 percent, driven by sales gains of 41 percent in laundry, 38 percent in refrigeration and 37 percent in cooking, which more than offset a 20 percent decline in room air sales.
But the biggest quarterly gains came from home office, where comps rose 56.6 percent on 78 percent sales spike for computers and a 70 percent increase in tablet sales.
The company also enjoyed a 55.4 percent comp increase in extended service contract commissions.
Retail gross margin rose from 35.5 percent last year to 40.1 percent, as margins expanded in all major product categories, led by furniture and mattresses. Product margins for the combined segment rose 500 basis points to 50.3 percent of sales, generating 38.7 percent of total product gross profit.
Wright said the upswing continued into November, with retail sales rising 49 percent and comps increasing 32 percent for the month. The company also opened two new HomePlus-format stores last month, in Scottsdale, Ariz., and Laredo, Texas, and expanded its credit line by $265 million, to $850 million, to help fuel its expansion in the Southwest and Colorado. Conn's plans to open 15 to 20 new stores next year, and is projecting comp sale increases of 7 percent to 12 percent.
Latest posts by Greg Tarr
(see all)