Uniden® Smart Cellular Booster Kits solve cell coverage problems while offering aggressive margins, brand recognition, and sales support for the custom integrator.
CHAMPLAIN, NY (June 27, 2022) — Uniden® cellular by Siyata is making inroads in the custom integration market with cellular booster kits for the home and small business that not only eliminate weak cellular signals for failsafe phone calls and text; fast, uninterrupted streaming; and total peace of mind for the end-user, but also offer attractive benefits that help grow the integrator's business.  
Integrators who choose to engage with Uniden® cellular as dealer partners enjoy aggressive margins on the latest in cellular booster technology products; are able to offer a brand name that customers know and trust, and enjoy a dedicated sales/technical support team along with robust educational and marketing materials. They also have access to the right cellular booster solutions to make their clients happy, which means repeat business and referrals. 
"Everyone deserves a great cellular signal to enjoy all the benefits of a cellular device— whether they need it for safety and security on a job site in a small business, to communicate with loved ones, or for streaming entertainment like a movie or videogame in today's smart homes," says Ari Schachter, COO of Siyata. "We're excited to increasingly work with integrators in the custom home technology channel, as well as those who do resimercial and light commercial work. The breadth of our product line means there is a solution to address poor cellular signal in homes and small businesses of various sizes while delivering key benefits to integrators."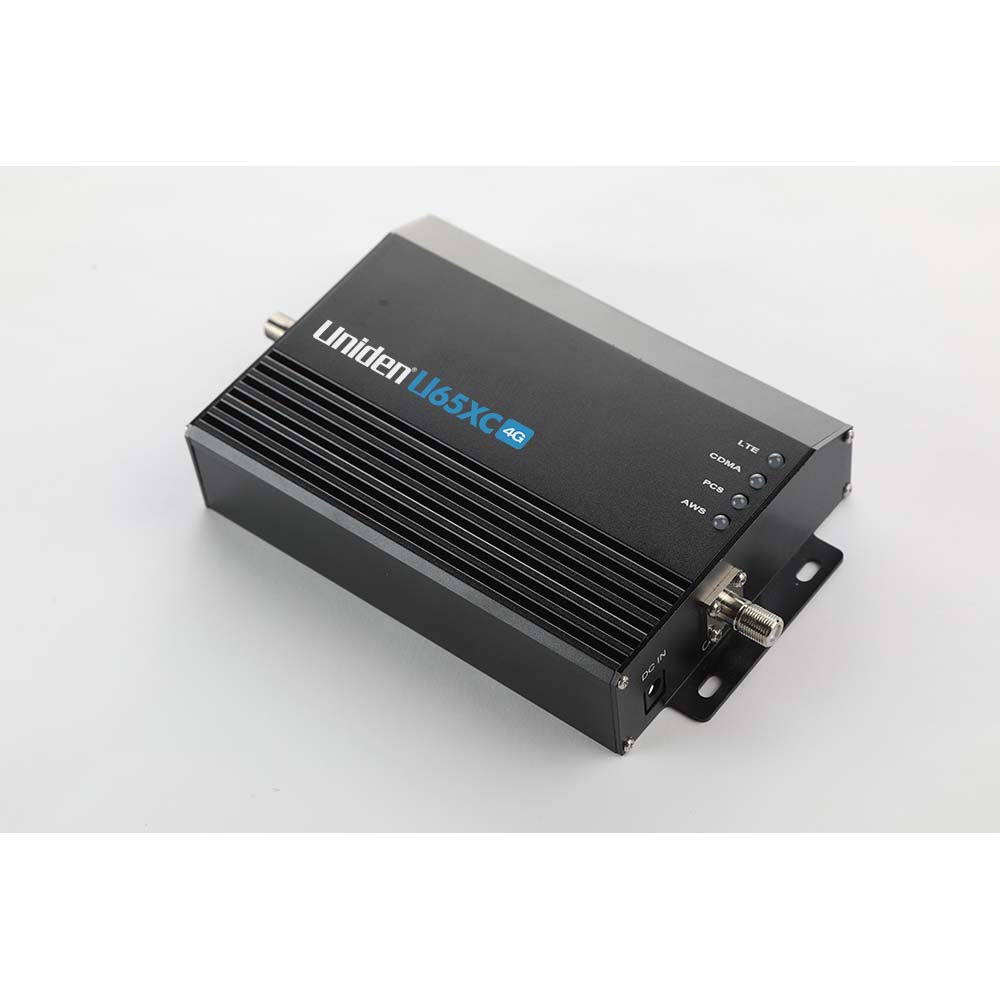 Uniden® Smart Cellular Signal Booster Kits for the Home and Small Business come with everything installers need for a quick and easy installation, including the cellular signal booster itself, a donor antenna, a server antenna, and cables. First, the Uniden® outdoor antenna captures the cellular signal from outside of the home or building and sends it into the Uniden® smart cellular booster. Then the booster amplifies the signal and sends it to the server antenna. Finally, the server antenna distributes the new, stronger signal to the troubled area, providing very strong signal for crystal clear phone calls and lightning-fast data speeds.
Uniden's Home and Small Business line start with the Uniden® U60C Cellular Booster Kit ($397 MSRP), which boosts up to 20 cellular devices and is ideal for smaller homes and offices up to 1,500 square feet. The Uniden® U65C Cellular Booster Kit ($497 MSRP)  is capable of boosting 30 devices in spaces up to 2,500 square feet. The Uniden® U65XC Cellular Booster Kit ($547 MSRP) handles up to 50 devices in spaces up to 4,500 square feet. Enterprise-grade boosters and custom solutions are also available for larger residences and estates. All Uniden® cellular boosters work with major US and Canadian cellular service providers.
Visit unidencellular.com to learn more.
Interested in becoming a Uniden® Dealer? Visit unidencellular.com/reseller_lp. 
About Uniden® cellular by Siyata
Uniden® cellular by Siyata Mobile Inc. is a global vendor of cellular booster systems. Its portfolio of enterprise-grade and consumer cellular booster solutions enables homeowners, first responders, and enterprise workers to amplify cellular signals in remote areas, inside structural buildings where signals are weak, and within vehicles for the maximum cellular signal strength possible. Siyata's common shares trade on the Nasdaq under the symbol "SYTA" and its warrants trade on the Nasdaq under the symbol "SYTAW." unidencellular.com 
Media Contact
Katye (McGregor) Bennett, KMB Communications, (425) 328-8640, [email protected] 
All products, product names, trademarks, and registrations mentioned are the property of their respective owners, all rights reserved.
# # #