Updated! Bentonville, Ark. — Walmart ain't buying Amazon.com's 20th anniversary Prime promotion.
The online event, slated for Wednesday, promises more discounts than Black Friday and "one of the biggest deals extravaganzas in the world."
The problem, responded Walmart.com, is that participation is limited to members of Amazon's Prime affinity program, which costs $99 a year.
"We've heard some retailers are charging $100 to get access to a sale. But the idea of asking customers to pay extra in order to save money just doesn't add up for us," said Walmart.com president/CEO Fernando Madeira in a company blog.
Instead, the world's largest retailer offers low prices to all customers every day, he wrote, and will up the ante this week with "thousands of great deals" — including as yet unspecified "special atomic" deals — and a lower minimum order to qualify for free shipping all summer ($35, from $50).
"We're standing up for our customers and everyone else who sees no rhyme or reason for paying a premium to save," Madeira said.
Ironically, Walmart is trialing its own version of Prime, a three-day-shipping service reportedly codenamed "Tahoe" that will cost customers $50 a year.
Still, Madeira's fighting words reflect Wal-Mart Stores' prime directive under corporate president/CEO Doug McMillon to dramatically improve the company's multichannel prowess. To that end, the discounter has poured billions into its digital, e-commerce and mobile shopping capabilities under web czar Neil Ashe in anticipation of a bricks-and-clicks-dominant retail world, and in an effort to achieve online parity with Amazon.
Martin McNulty, CEO of global digital marketing agency Forward3D, believes the investments may likely pay off for Walmart. "With loyalty data, advanced distribution systems and multiple store locations, the real winner in the next wave e-commerce could in fact be Walmart," he observed. "Instead of creating single buttons for single products [Dash Replenishment Service], Walmart has the opportunity to map your consumption of the most inane products and create seamless experiences for you that move beyond your desktop or even your phone."
The e-tail leviathan will launch its anniversary promotion in the U.S., U.K., Spain, Japan, Italy, Germany, France, Canada and Austria on July 15, with "Lightening Deal" flash sales coming as often as every 10 minutes, Amazon said.
CE deals will include a 50-inch 4K TV bundle for under $1,000; a Chromebook laptop for $199; a 32-inch LED TV for $75; a 40-inch 1080p LED TV for $115; a brand-name 32-inch smart HDTV for under $200; and a host of proprietary Amazon gear, including $15 off the Fire TV Stick over-the-top streaming dongle, $30 off the Kindle e-reader, and $60 off the Fire HD 7 tablet (regular and Kids Edition).
Best Buy, which also has plenty of skin in the e-commerce game, has scheduled its own "Black Friday" event for next week.
Infographic courtesy of WebpageFX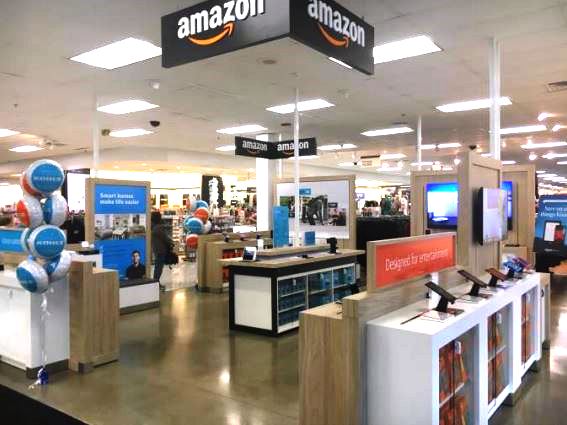 Latest posts by Alan Wolf
(see all)