Sears will formally open a freestanding appliance specialty store on May 19.
The pilot showroom, located in Ft. Collins, Colo., is 10,000 square feet and brings to bear Sears' latest arsenal of digital selling tools. Those include:
*in-store appointments with majap experts;
*free shipping on in-store mobile orders;
*free curbside pick-up of online orders; and
*in-store pick-up of online orders by friends or family members anywhere in the U.S.
The new Sears Appliances store will carry what the company described as the "top 10 brands" of refrigerators, dishwashers, washers, dryers, ranges, wall ovens and vacuums.
The centerpiece is a tablet-controlled, 122-inch interactive digital display that will allow shoppers to visualize how various appliances will look within a full-scale kitchen, by choosing from a selection of products, colors, finishes and common kitchen layouts.
The store also features electronic price tags and signage that can be updated on the fly to reflect current specials and promotions.
Leena Munjal, senior VP, customer experience and integrated retail, said the store is a response to "customers, who are clearly choosing to shop very differently than they did in the past."
She described the pilot as "a great example of how we are focusing on our best categories, stores and members, and how the right blend of a physical store with Sears' digital capabilities can deliver a fresh, innovative and convenient way for our members to shop."
Added Sears home appliances president James Coyle, "This new Sears Appliances store offers members the ability to design their dream kitchen with the support of expert associates who will help guide them to a solution best-suited to their needs."
The new test format represents the latest in a long line of specialty showroom pilots for appliances and CE, and follows the spin-off of the company's appliance specialty store unit, Sears Hometown, in 2012.
According to Sears Holdings' latest 10K filing, the company operated 26 standalone specialty stores as of Jan. 30, 2016 — 24 of which are Sears Auto Centers.
The appliance pilot comes as shopping-mall rival JCPenney prepares a 500-store rollout of white-goods departments this summer.
Grand-opening events are planned for May 27-29.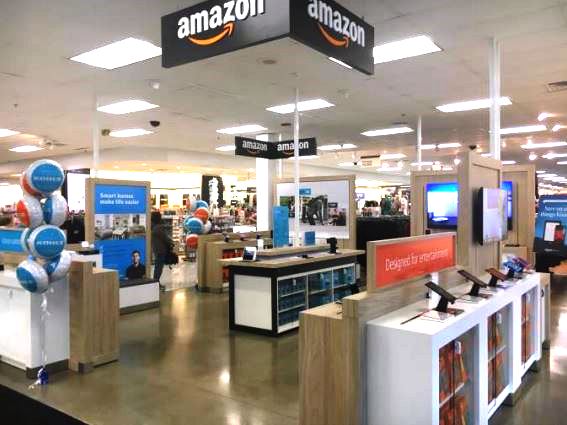 A Kenmore Pro vignette, left, with ceiling-mounted digital signage to the right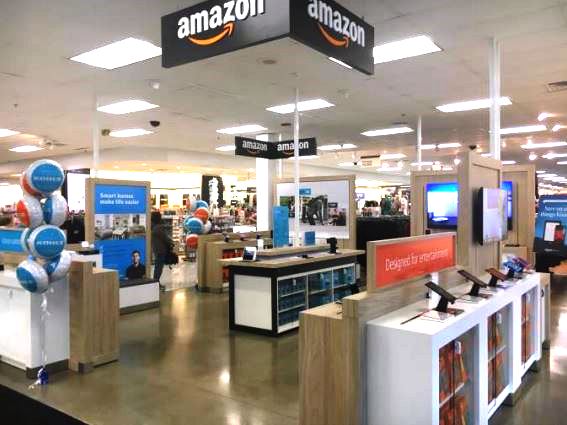 The new showroom features digital price tags that can be updated on the fly.
Latest posts by Alan Wolf
(see all)