It's been a busy week for the NATM Buying Corp., the now 12-member buying group for major big-box chains.
In two quick bursts, the group has added Denver-based Appliance Factory & Mattress Kingdom to its ranks, and announced a new president in Gregg Richard, president/CEO of New York area powerhouse P.C. Richard & Son.
Richard succeeds Scott Hymas, who will be taking a three-year leave of absence from NATM and RC Willey, where he serves as CEO, effective June 1.
Hymas became president of NATM in 2014, and was the first group member to hold that position since 1992. He and his wife Alison are taking time off to assume new roles as missionary presidents for the Mormon Church in Sacramento, Calif.
"It has been a pleasure working in this industry for the past 30 years," Hymas said. "Although this is a unique transition for my wife and me, we feel it is the right thing for us to do at this time. I look forward to reestablishing my relationship with this group at the end of our three years of service."
In announcing the change, NATM executive director Jerry Satoren thanked Hymas for his "mentorship and leadership" during Satoren's three-year tenure at NATM, and welcomed Richard, currently VP, to his new role.
"I could not have asked for a better succession scenario than to have Gregg step into the presidency," Satoren noted. "Gregg is among the most successful and respected leaders in our industry."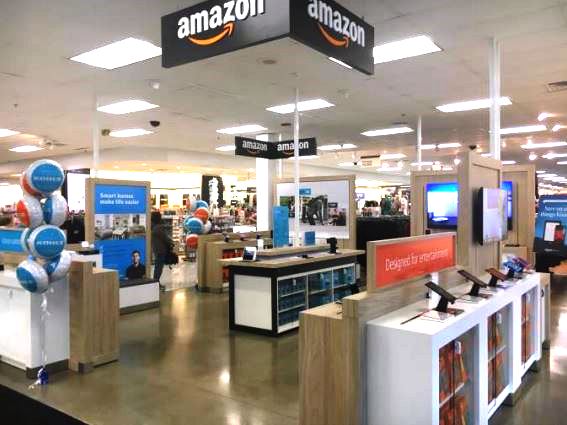 P.C. Richard's Gregg Richard, center, with dad Gary and son Scott at a 2015 NATM gathering
Richard will be succeeded as VP by secretary Marty Hartunian, president/CEO of ABC Warehouse. Hartunian, in turn, will be succeeded by Eddie Maloney, president of Cowboy Maloney's Electric City, who has been elected to NATM's executive board.
Mike Abt, co-president of Abt Electronics & Appliances, continues as a NATM VP.
More immediate is the April 1 addition of Appliance Factory to NATM's member ranks. The business, launched 30 years ago out of founder/CEO's Chuck Ewing's garage, now boasts 16 locations throughout Colorado and placed 28th on TWICE's latest Top 50 Major Appliance Retailers report with some $73 million in white-goods sales.
The majap chain has distinguished itself within its market by adding Mattress Kingdom sleep centers and branching into contract appliance sales, in-house appliance repair, home remodeling, and digital signage.
Ewing said his membership presages additional store expansions this year, and that aligning with "some of the most prestigious and successful retailers in the country" will help it navigate the complexities that are certain to come with its next phase of growth.
For NATM, the addition gives the group "a dominant presence in the Denver market and brings us a step closer to filling in our national footprint," Satoren said.
Appliance Factory represents the second dealer to join the group under Satoren's watch, following the addition of Warehouse Discount Center in 2015.
Latest posts by Alan Wolf
(see all)