JCPenney a TWICE award winner?
Until recently, the largely apparel-driven department store chain only appeared on these pages during former Apple Store exec Ron Johnson's brief reign there as CEO, and once a year when its odds-and-ends CE assortment put it toward the bottom of our Top 100 Retailer rankings.
That all changed last February when the company began testing a 90- to 150-model majap assortment in 22 stores in Texas, Florida and California, staffed with specially trained, high-service sales associates.
Apparently pleased with the results, JCPenney began rolling out the pilot departments to half of its approximately 1,000 stores last summer, and added majaps to its JCP.com e-commerce site, making the company an overnight force in white-goods.
The rollout, completed this fall, represents the chain's first full-bore return to the category since exiting the business 30 years ago.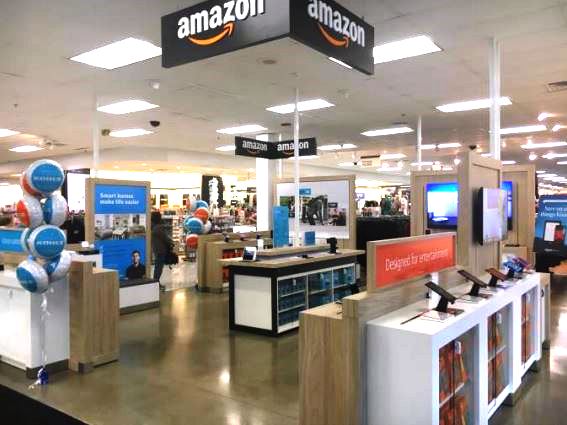 According to CEO and recently named chairman Marvin Ellison, the decision to re-enter the category was driven by research showing that the vast majority of Penney customers are homeowners, and frequently search for majaps on the retailer's website.
The chain also conducted extensive third-party consumer research in which the majority of respondents "thought it made sense" for JCPenney to sell major appliances, which they considered a natural extension of its home business.
Ellison also described the category as potent possible traffic driver, and a potential shot-in-the-arm for its home business, which remains "one of the least productive areas" in the stores.
"The introduction of major appliances will help us continue to significantly improve sales and gross profit per square foot in our home department," he said.
He said the customer response to the initial appliance trial proved "outstanding," and confirmed that "we should not limit our business to apparel and soft home in order to achieve significant revenue growth."
See the complete class of the 2016 TWICE Retail Innovation Award winners.
No doubt Ellison also saw an opportunity in the white-goods market share being ceded by Sears and hhgregg.
Ellison added that his company will improve the way customers shop for appliances by building "an emotional connection" with Penney's largely female customer base, which already trusts the chain to furnish its home products and wardrobe. The retailer will also leverage its private-label credit card and rewards loyalty program to make new appliance ownership attainable for more families.
"We are excited to design a shopping experience that combines great products, strong presentation and exceptional customer service to compel new and existing customer to shop and spend more," he said.
Penney's appliance departments presently feature from 100 to 215 kitchen and laundry products from Samsung, LG, GE and Hotpoint, including Samsung's eye-catching Family Hub fridge and LG's innovative front-load washer/ventless dryer combo.
Newly opened departments were heralded with special events including complimentary carnations, refreshments, free salon silver hair chalking and drawings for prizes, while promotions included extended financing and free delivery and basic installation.
So far industry feedback has been positive, as Penney continues to tip the balance of power in appliances. But whether Ellison can expect a major payout from his white-goods gamble remains to be seen.
Latest posts by Alan Wolf
(see all)