A record number of American adults (57 percent) shopped online or planned to do so during what the Consumer Technology Association (CTA) dubbed "Black Friday Week" – the eight days between Nov. 21 and Cyber Monday.
According to CTA's 2016 Post Black Friday Survey, the number of mobile (smartphone and tablet) shoppers is quickly approaching the level of those using a desktop or laptop, although most of the week's business still took place within physical stores.
Related:The Top Tech Deals Of Black Friday
During a media briefing yesterday afternoon, Shawn DuBravac, CTA's chief economist, said it was also a record week for tech, with a quarter of American adults (61.7 million) buying or planning to buy tech products, the poll showed.
But if the medium is the message, the message is mobile.
"The 2016 holiday shopping season is the tipping point for mobile shopping," DuBravac said. "Consumers are shifting increasingly to mobile shopping due to higher ownership rates of mobile devices and increasing ease, comfort and convenience.
"Online deals permeated the entire Black Friday Week," he noted, "with retailers often matching in-store deals and doing so earlier online.
"Yet shopping for tech in stores remains important," he stressed. "Shoppers are still mostly heading to physical stores to touch, feel and experience tech devices before buying."
Overall, more people than ever — 135.9 million American adults (an increase of 6 percent over last year) — shopped or planned to shop sometime during Black Friday week, he reported.
Of those, 76 percent shopped in physical stores and 57 percent shopped online, with 43 percent doing so via desktop or laptop, and 35 percent using a smartphone or tablet — up 7 seven percentage points from last year.
The top 10 tech sellers for Black Friday week were consistent with CTA's predictions, DuBravac said, including, in order of magnitude:
*TVs
*tablets
*smartphones
*video game consoles
*tech accessories
*laptops
*headphones
*DVD/Blu-ray players
*portable Bluetooth speakers
*digital toys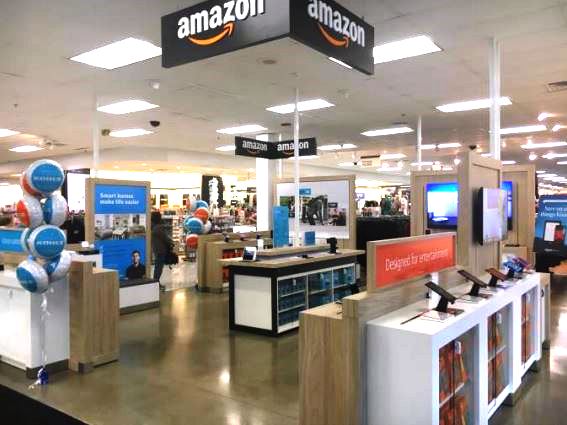 However DuBravac noted, "It was also a breakout year for emerging tech. These nascent devices, including digital assistant devices, virtual reality and drones, landed on the front page of retailer's Black Friday ads — and shopper's baskets — for the first time this year."
According to CTA's overall holiday season outlook, total tech spending will increase 3.1 percent to reach a record $36.1 billion, with online sales will up 16.4 percent to $84.2 billion, and online sales through mobile devices up by 45.2 percent to $20.1 billion.
But the final tallies are still not in for Black Friday week, DuBravac reminded on the call, as some 49.4 million U.S. adults (20 percent) plan to shop on Cyber Monday, a record number for the day.
After that, more Americans than last year said they'll be completely done (14 percent) or mostly finished (42 percent) with their holiday shopping.
Conversely, 7 percent of respondents haven't even started shopping; 15 percent have barely started; and 22 percent said they still have a lot more holiday shopping to do.