Although the NATM Buying Corp.'s 11 big-box members are the 800-pound gorillas of regional CE and appliance retail, the $5.5 billion buying group isn't resting on its laurels.
Recently installed executive director Jerry Satoren, along with lieutenant Michael Maud, moved quickly to implement new group structures, form new partnerships, and explore new product categories and services opportunities.
Chief among the changes is a return to member-led buying committees and a dealer president for the first time since 1992, both initiated by outgoing NATM chief Bill Trawick before his departure. Satoren said the active membership and the work of RC Willey CEO Scott Hymas as president were "a huge asset and a big help" in his first year on the job, and that the role of the buying committees is still evolving.
NATM operations director Michael Maund, left, and executive director Jerry Satoren, seen here at a New Age Electronics conference, are steering the group toward new opportunities.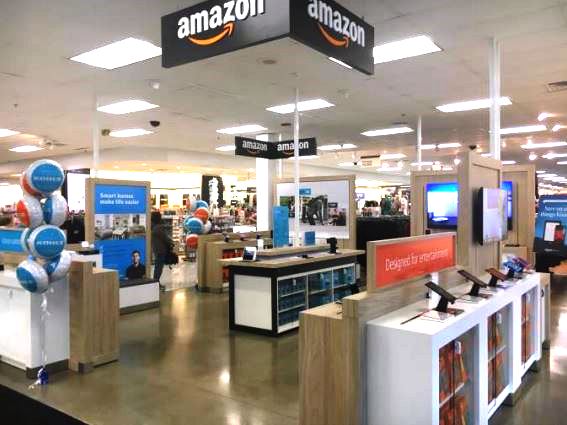 The stepped-up involvement of group members is also evidenced by a planned series of formalized best-practices meetings, at which dealers can share insights into every retail function from operations and merchandising to advertising and delivery, Satoren said.
Other initiatives include the addition of new product categories like bedding and unlocked phones; access to IT, home-automation and IoT inventory through distributor partnerships with New Age Electronics and D&H Distributing; and the possible sharing of back-office services by members, such as data collection, warranty services and sub-prime financing to cut costs and add value.
Another more informal development is the liaison between NATM members and the ProSource division of BrandSource, which granted them associate-member status. Under the non-voting designation, several NATM dealers including ABC Warehouse, Abt Electronics, BrandsMart USA, Nebraska Furniture Mart, RC Willey and Video Only have been participating in ProSource's audio, mobile, accessory and custom-integration programs.
The arrangement, which is permitted under NATM bylaws, provides the dealers access to ProSource's specialized product lines, which are outside the purview of their own group's core TV and appliance merchandising programs.
Satoren said the cross-membership isn't novel. "Given the diversity of our members, who are leaders in their respective markets, we have members who are part of furniture groups, bedding groups and groups for other categories," he noted.
Taken together, NATM enjoyed a strong 2015, with majap volume up double-digits year over year and CE sales outpacing the industry, Satoren reported, and he expects more of the same this year, thanks to a strong appliance market, new opportunities in bedding, and burgeoning demand for 4K TV, especially as 70- to 80-inch displays from tier-one vendors hit the $3,000 sweet spot.
Also working in NATM's favor is its members' dominance within their respective markets; their willingness to share best practices ("open kimonos," he said); his own manufacturing pedigree, which includes extended stints at DSI Systems, Toshiba and Thomson; and the group's ability to change with the industry, consumer shopping habits and the times.
Latest posts by Alan Wolf
(see all)