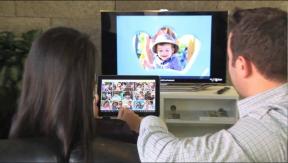 Eagan, Minn. – National CE distributor Capitol has added BenQ America's line of home and pro projectors to its product assortment.
"BenQ is one of the leading innovators in visual displays, and the company's projectors are considered to be among the best on the market," said Capitol president and chief financial officer Curt Hayes. "Adding them to our portfolio further strengthens the options available to our customers who serve the home theater and professional A/V sectors."
Added BenQ's associate sales VP Kristin Kennedy, "Capitol's customers and our customers are one and the same. Like us, Capitol boasts a bullet-proof reputation for impeccable product knowledge and dedication to their clients."
Recent BenQ introductions include the SW916 1280p professional projector designed for the corporate environment, and a new P Series for larger-format professional applications.
Capital, based here, serves the residential systems contractor, retail, pro A/V contractor and premium incentive reseller channels with home theater, telephone, integrated home system, and commercial A/V products.
Latest posts by Alan Wolf
(see all)