With Circuit City but a memory and RadioShack on the ropes, Best Buy has become the default standard bearer for specialty CE retail.
And despite losing its way last decade, when it grew distracted by global ambitions, dropped the ball in ecommerce, and was brought to its knees by the recession, the company has come roaring back under a new management team led by chairman, president and CEO Hubert Joly, and today carries the mantle of retail tech leader well.
As such, one of its primary responsibilities — to vendors, to shareholders, and ultimately to shoppers — is to provide a national platform to showcase the best of what this industry has to offer. Best Buy has accomplished that by partnering up with manufacturers in Japanese-inspired showroom subdivisions in which brands are highlighted within dedicated shops.
The process began with Samsung's mobile offering and has since extended to Microsoft PC sections; Sony-sponsored hi-res audio listening stations, now approaching 250 stores; expanded Apple centers; Samsung appliance and 4K TV displays; Intel Experience kiosks; and even AT&T and Verizon Wireless stores.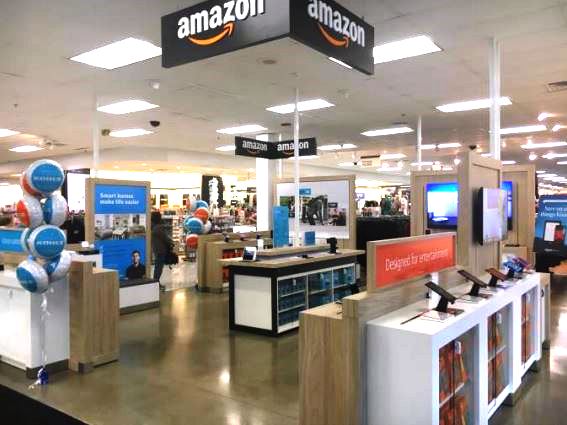 The brand-centric concept accomplished several goals: It found a new use for the hundreds of thousands of square feet of floor space that had previously been occupied by dying categories like pre-recorded media; it made the stores exciting again and gave consumers a reason to visit; and it further cemented the partnership between merchant and manufacturer, as the latter now have plenty of skin in the game as well.
The bottom line though is exposure, for as Sony Electronics president/COO Mike Fasulo noted upon the listening station launch, "Our partnership with … Best Buy will enable the industry to deliver the high-res message to a much broader audience."
Other emerging-tech categories similarly benefiting from Best Buy's spotlight include smart home, whose front-and-center aisles are capped by a Philips/Hue diorama that does much to demystify the category.
There's also the company's Magnolia Design Centers, which, much to the chagrin of custom integrators everywhere, provide a tidy, mass-premium solution to home automation. And to help drum up business, the chain is testing an In-Home Advisors service that includes a no-obligation home assessment and customized action plan.
More recently, Best Buy has helped lead the way on virtual reality, first with live displays of Samsung Gear VR headsets, then becoming the first U.S. retailer to demo the Oculus Rift headset in May (within the Intel areas). It kicked it up another notch in June by rolling out PlayStation VR demos to 200 stores, and earlier this month held early openings at some 350 locations where customers could try and buy the Sony-platform hardware.
Best Buy is further fueling innovation through Ignite, a new incubator program that works with start-ups interested in selling through its stores and/or website. The retailer has partnered on the program with PCH, a product accelerator that assists with development, manufacturing, packaging and inventory management, and has set aside dedicated floor space in its new Mountain View, Calif., store to showcase the start-ups.
The store, which relocated last month from Sunnyvale, carries such crowdfunded products as a RoBo 3D printer, Zuli Smartplug and Noke Bluetooth padlock alongside new wearables from Under Armour, Muzik and Bragi. Meanwhile, Best Buy is already rolling out a Prynt cellphone case printer and other crowdfunded devices to other locations, and will sell all of the start-up wares on a dedicated Ignite page online.
Front-facing efforts aside, the company is also working feverishly behind the scenes, as evidenced by its recent financials. Improved operational efficiencies and cost-savings drove a 76-percent earnings increase in the first quarter, while catch-up investments in e-commerce have begun paying dividends as well, as online revenue rose 24 percent in Q2 to $835 million on increased traffic, bigger baskets and higher conversion rates, raising digital from 8.6 percent to 10.6 percent of total sales year over year.
As Joly noted, "We are encouraged by the quality of our execution, the momentum in our business and the strength of our first half financial results."
He added: "We are excited by our mission to help customers live their lives and pursue their passions with the help of technology and the growth opportunities this mission creates for us."
— Additional reporting by Lisa Johnston