Updated! AT&T and Verizon Wireless are the latest tenants at Best Buy.
The mobile providers have begun rolling out branded in-store shops to select Best Buy showrooms, and each carrier plans to have 250 in place by year's end.
Verizon expects to have nearly 100 of its new "Experience Stores" up and running by the end of September. The shops, which will be an adjunct to the carrier's current presence within Best Buy mobile departments, will range from 90 to 180 square feet, Verizon told TWICE, and will showcase the latest smartphones, tablets, computers, wearables, accessories and data plans.
The shops will be staffed by specially-trained Best Buy employees, and their sales-floor locations will vary with each store's big-box footprint, a spokesperson said.
"The Verizon Experience in Best Buy is geared to showcase connected lifestyles such as wearable tech, computing on the go and connected home, and the devices and plans that make these lifestyles a reality," said John Colaiuti, the carrier's national distribution VP.
"Just like in our own 'Destination' and 'Smart' stores, the specialists in the Verizon Experience stores at Best Buy are trained in a hands-on environment so they can provide real-world examples to customers when talking about our new simplified plans and devices," he said.
The AT&T shops will similarly be manned by dedicated employees, and will eventually showcase DirecTV services from its newly acquired satellite provider in addition to mobile products, wearables, connected-car plug-ins, and the carrier's Digital Life home automation and security platform.
"By expanding our in-store presence and depth of products sold at Best Buy, we're giving customers another convenient way to fully experience what AT&T has to offer," said Andy Shibley, national retail senior VP at AT&T Mobility.
From Best Buy's perspective, the shops "allow us to offer even better service to our customers, whether they need help with their data plan or understanding how their phone or tablet can better control their increasingly connected life," explained Josh Will, the chain's senior category officer of mobile and connected home. "The mobile device is becoming the remote control to everything else in our lives, but it can be confusing. We can help shoppers make sense of it all."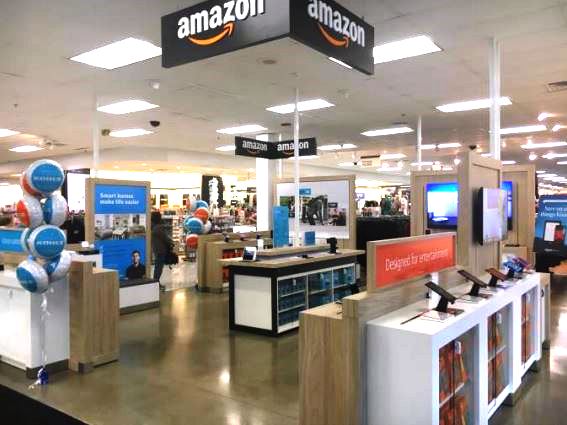 AT&T will eventually sell DirecTV services through its 250 Best Buy shops.
The Experience Stores join an already crowded field for Verizon, which numbers some 7,124 company-operated and authorized retailer locations across the U.S., according to AggData.
AT&T is no slouch either, with some 5,341 company-owned and authorized retail locations under its belt.
The carrier shops also join an increasingly crowded sales floor at Best Buy, which recently added Samsung appliances and Sony high-res audio demo areas to its roster of branded vendor shops. Other dedicated sections include computers and smart watches from Apple; Samsung mobile products; Microsoft-fueled PCs; and Ultra HD TVs by Samsung and Sony.
The in-store shops are a key initiative under CEO Hubert Joly's Renew Blue turnaround strategy and are credited with helping to restore the chain's traffic and comp sales.
"I am very excited about these how these partnerships with our key vendors have evolved," Joly said last month on second-quarter earnings call. "It's more than just about the physical layout in the stores. These are very close partnerships."
In other mobile retail news, TCC, Verizon's largest premium-tier authorized retailer, has acquired 88 We R Wireless stores in Maryland, Delaware, Massachusetts, New Jersey, New York, Pennsylvania, Rhode Island and Virginia.
The acquisition, TCC's largest, follows the recent buyouts of 55 Verizon Wireless premium retailers, 37 Wireless Communications stores, and 18 Phones Plus stores, bringing its store count to over 700 locations in 37 states.