Verizon refreshed its Droid phone lineup with the launch of the Motorola-made Droid Maxx 2 and Droid Turbo 2, whose screen is promoted as the industry's first to survive everyday drops, including face-down drops on concrete.
The Turbo 2 is also the carrier's first Droid-brand phone that is customizable through Motorola's web-based Moto Maker customization service. Moto Maker lets users choose from 1,000 combinations of back-cover materials and colors, front-inlay colors, wake-up screen, and the like.
In a major change, Verizon is building a Moto Maker wall in its 1,600 company-owned stores, enabling consumers to use Motorola's web site to customize the Turbo 2 and other eligible Motorola phones while they're still in the store. The phones will arrive at consumers' homes in seven days, shipped by Motorola, said Verizon wireless-device VP Jeff Dietel. Previously, company stores sold consumers a code, which enabled them to go on the Moto Maker web site when they got home to customize their phone. "Consumers wanted to do it [pay and customize] all at once," he said.
Both phones get multiple upgrades, from screen sizes to cameras and processing power, and both also add memory-card slots compared to their predecessors. Both will be available Thursday, Nov. 1, in Verizon-owned stores, Verizon's web site, and all Verizon retail partners.
Prices: The 5.5-inch Droid Maxx 2 will cost $384, or $16/month for 24 months.
The 5.4-inch 32GB Droid Turbo 2 will cost $624, or $26/ month for 24 months, and the 64GB version will cost $30/month, or $720. For an additional one-time charge of $96 or $4/month, consumers get the right to a full redesign within two years of purchase. Consumers would go to the Moto Maker site, choose a new design, and send back their old phone when the new one arrives at home. They're also entitled to a free upgrade to the 64GB version.
For a limited time, consumers who buy a Turbo 2 will get up to $300 back if they switch to Verizon and trade in a smartphone — even with a cracked screen, though the phone must be able to power on. The $300 takes the form of a Verizon gift card.
Motorola is also selling the phones direct to consumers.
With the launch, Verizon will phase out the current Droid Mini early next year but keep the current 4.3-inch Droid Turbo at $20/month. It was launched a year ago. The current Maxx became available in August 2013.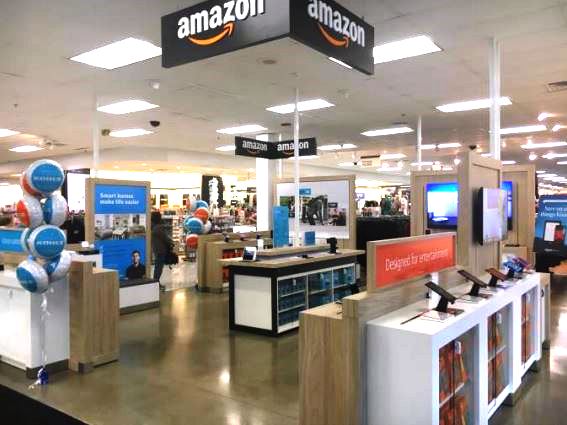 The Droid Maxx 2 has a 5.5-inch 1080p display and a 21-megapixel front camera.
Moto ShatterShield: The new shatter-proof technology appearing in the Turbo 2 is a Motorola-proprietary design that was three years in the making, said Motorola president Rick Osterloh during a press conference in New York City. There, he also dropped the phone from shoulder height onto concrete blocks.
The Turbo 2's predecessor was promoted as having a durable but not shatterproof screen, and it came with a one-time screen-replacement guarantee if the screen shattered within two years of purchase.
To deliver a shatterproof design, the Turbo 2 features five shock-absorbing layers consisting of a rigid aluminum core for structural integrity, a flexible AMOLED display that bends rather than breaks, two touch layers for redundancy if one breaks, and an interior and exterior protective lens.
Feature sets: Both new models feature Android OS 5.1, an upgrade to Android 6.0 Marshmallow, and Verizon XLTE service, which delivers LTE over the 700MHz and AWS bands. Both are also world phones with quad-band GSM and multi-band W-CDMA/HSPA. Both also feature HD Voice and 21-megapixel main camera with dual-LED CCT (color-corrected temperature) flash.
The Turbo 2 comes with 5.4-inch QuadHD 2560 by 1440 display, up from the predecessor's 5.2-inch Quad HD display; 2GHz 64-bit octacore processor, up from 2.7GHz 64-bit quad core; 3GB RAM like before; 21-megapixel main camera with 4K 30fps video capture, up from 4K 24 fps; 5-megapixel front camera with flash and wide-angle lens, up from 2 megapixels without those attributes; and 2TB microSD card slot, a change from no card slot. The main camera also features zero shutter lag and rapid focus.
Battery life remains at 48 hours of mixed use, and a turbocharging feature delivers a 13-hour charge in 15 minutes.
For its part, the Droid Maxx 2 comes with 5.5-inch 1080p display, up from a 5-inch 720p display; 1.7GHz octacore processor, up from 1.7GHz dual core; 2GB RAM like before; 21-megapixel front camera with 1080p 30fps video capture, up from 10 megapixels with 1080p 30fps capture; 5-megapixel front camera, up from 2 megapixels; 16GB of storage like before; and the addition a a memory card slot, which accepts 128GB cards.
Like before, it offers 48-hour battery life with mixed use, and fast-charging, delivering an 8-hour charge in 15 minutes.
Latest posts by Joseph Palenchar
(see all)