TCL wants to maintain its status as the fastest-growing TV brand in the U.S. by rolling out its first 4K Ultra HD Roku TVs and by spending more on advertising and promotion in the next 90 to 120 days than it did in the past three years combined, said Chris Larson, TCL North America sales and marketing VP.
As part of its sales-growth effort, the Chinese manufacturer plans to expand distribution starting in May, when it will begin selling its 1080p and 4K TVs through 1,800 Target stores. TCL also plans to expand to regional CE retailers later this year. Larson pointed out that the four 4K Roku TVs in the step-up P series "lend themselves to a directed selling floor."
TCL currently sells through the online stores of Best Buy and Walmart and the brick-and-mortar stores of Walmart, Costco and Sam's Club.
Also to expand its U.S. share, the company is addressing what Larson called "a major miss" in the past: not designing TVs specifically for the U.S. market. Six months ago, TCL North America hired Aaron Dew as director of product development to bring a U.S-focused design and UI to TCL products, Larson said.
To expand sales further, the company will enter the Mexico market in the summer, and "Canada could come this year," Larson said.
During the past few years the company has focused on expanding sales outside China. The company is the world's third largest TV maker and third-largest TV-panel maker, he said.
In the U.S., the company tripled its TV sales for the third consecutive year in 2015, thanks to offering "advanced technology, great quality, attractive cosmetics, and great value," Larson said.
TCL began marketing TVs in the U.S. in 2012, then relaunched the brand more aggressively in 2014. The company began selling its first U.S.-market Roku TVs, all 1080p models, in August 2014. In 2015, it sold more than a million Roku TVs, Larson said.
Here's what's in store: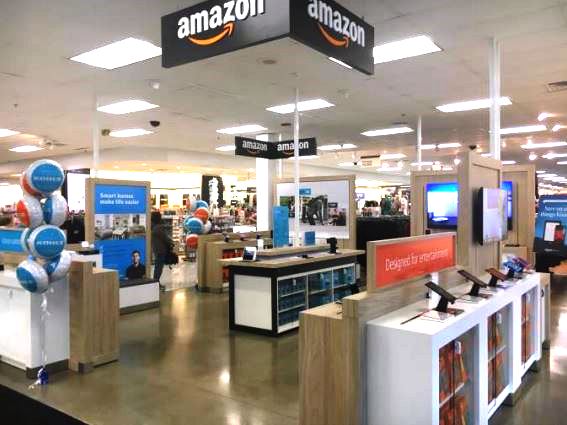 TCL's first six Roku TVs with 4K Ultra HD resolution stream content from more than 3,000 video and music services, including 10 4K streaming services.
4K Roku TVs: The TVs, unveiled at CES without pricing, mark the company's return to the 4K market in the U.S. They will join TCL's 1080p Roku TVs.
The 4K Roku lineup consists of the 55- and 65-inch S series models at MAP prices of $599 and $999, respectively. The step-up P series consists of four models in 43-, 50-, 55- and 65-inch sizes at $499, $599, $699 and $1,099, respectively.
The two S-series models are available on preorder today from Amazon for March 30 shipment to consumers. Amazon will offer the P series in April. Distribution of both series will expand to additional national retailers in April.
Like any Roku TV, these models stream content from more than 3,000 video and music services available through Roku's set-top boxes and HDMI stick, including 10 4K streaming services. On Roku TVs running the Roku OS, consumers get the added benefit of a personalized home screen that displays all entertainment options, including streaming channels and the names assigned by consumers to HDMI inputs connected to game consoles, cable boxes and Blu-ray players.
Like Roku set-tops, the TVs also let viewers search across streaming services, and they display a 4K Spotlight Channel that curates 4K content from multiple 4K streaming channels. A 4K Channel Store lets viewers see all 4K titles available through Roku.
Roku TVs and set-tops also let users cast photos and videos to the TV from a mobile device running Roku's mobile app.
More TV features: The new TVs lack high dynamic range (HDR) capability, but they feature four HDMI 2.0 ports, all with HDCP 2.2 copy protection. They're TCL's first TVs with built-in Ethernet port and Wi-Fi 802.11 ac (dual band with MIMO). Also for the first time, Expert Picture Settings controls are available in TCL's iOS and Android remote-control apps. The apps let enthusiasts and custom integrators calibrate all picture-quality settings, including white balance.
Unlike the industry's first 4K Roku TVs rolled out recently by Best Buy under its Insignia brand, TCL's step-up P series TVs are the industry's only 4K Roku TVs to date with a Wi-Fi remote. That remote offers such features as voice search, a headphone jack for headphone listening, and a remote-finder feature.
The TVs also come with quad-core processor, 1080p upscaling to 4K, and LED backlighting, but no local dimming.
Ad/promotion plans: The 4K Roku TVs will be the focus of TCL advertising and promotion during the next 90 to 120 days, Larson said. The company will invest more in online and print advertising than before and, for the first time, will buy some radio ads and billboard space, Larson said.
The activity comes on top of continuing promotional efforts that include the naming rights to the TCL Chinese Theater in Hollywood and a partnership begun in 2015 with Paramount to cross promote TCL products with Paramount theatrical releases. TCL is also in its second season as the official TV of the Ellen Degeneres show. The show gives out TCL TVs to the entire audience six times a year, and an audience member wins a TV almost every day, Larson said. All screens on the show's stage are TCL models, he added.
X1 plans: The company is on course for second-half availability of a 4K TV with color-gamut-expanding quantum-dot and Dolby Vision and HDR 10 high dynamic range (HDR) technologies.
That model, the curved-screen 65-inch X1, is expected to meet the 4K performance levels specified by the Ultra HD Alliance.