Samsung's feature-rich and richly priced Family Hub refrigerator will make its formal marketplace debut across multiple retail channels on Mother's Day.
The nearly $6,000 Wi-Fi fridge began shipping to national, regional and independent retailers in April, and is available for pre-sale online.
As part of its official send-off this Sunday, Samsung is providing special merchandising presentations for the refrigerators ranging from end-caps to branded display modules that also hold a range and microwave oven, said Shane Higby, the manufacturer's home appliances marketing VP.
National accounts including The Home Depot, Lowe's and Best Buy will also host "demo days" events led by Samsung field marketing reps, and the company will further fan the flames on Monday with a national ad campaign that will encompass TV, print and digital.
First introduced at CES where it copped a TWICE Picks Award for its host of space-age features, the Family Hub is available in four configurations: full- and counter-depth sizes in stainless and black stainless finishes. They carry a suggested retail range of $5,800 to $6,000, comparable to top-of-the-line models within Samsung's premium Chef Collection suite.
Samsung may not initially sell a ton of Family Hubs at that price point, Higby acknowledged, but the eye-popping appliances are expected to be a draw on retail sales floors, and their "halo effect" could lead to ancillary sales, he said.
The product's most prominent aspect is a 21.5-inch touchscreen display that allows users to write notes, access calendars, post photos, surf the web and mirror what's playing on the household's Samsung smart TVs.
Other space-age features include a trio of interior cameras that take snapshots of the shelves — accessible via mobile app should supermarket-bound owners forget their shopping lists.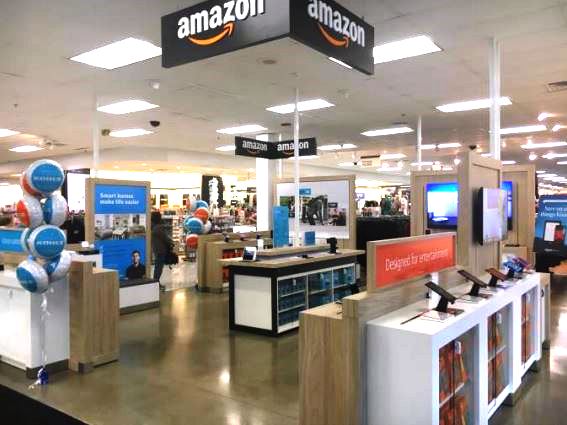 Samsung majap marketing VP Shane Higby demos the Family Hub fridge at the company's Lower Manhattan exhibition space.
Owners of the 28-cubic-foot French-door refrigerator can also:
*stream audio from Pandora and TuneInRadio through its built-in speakers, or send the programming to external wireless speakers via Bluetooth;
*order groceries online via Groceries by Master, and have them home-delivered by Instacart;
*remotely control temperature settings; and
*use the lower-right section as either a refrigerator or freezer thanks to Samsung's exclusive FlexZone feature.
The fridge is not currently capable of voice recognition as originally announced, although that feature, along with new apps and compatibility with Samsung's SmartThings connected-home platform, are expected to be added in the future via over-the-air updates, Higby said.
"We saw an opportunity to introduce a refrigerator that redefines the category," explained John Herrington, Samsung's senior VP and home appliance general manager. "A refrigerator that goes beyond storage and one that brought the center of your kitchen into the digital age."
Separately, Samsung also announced the retail availability of a Wi-Fi variant of its Flex Duo slide-in range with dual door. Like its predecessors, the unit allows users to divide the 5.7-cubic-foot oven cavity into two compartments with separate temperature settings, while the added connectivity permits remote monitoring and shut-off. Suggested retails are $2,999 (electric) and $3,299 (gas) in stainless finish and black stainless finishes.