New safety and convenience products loomed large among the latest round of aftermarket car electronics products hitting the market in time for the holiday selling season.
The products include advanced driver assistance systems, in-car DVRs, remote starts, vehicle-tracking devices and in-car Wi-Fi hot spots. Many of the products were shown at the recent Specialty Equipment Market Association (SEMA) Show.
Brandmotion, for example, launched a windshield-mounted collision-avoidance and lane-departure warning system that incorporates a DVR, and American Road Products is bringing out a four-camera collision-avoidance system that gives drivers a 360-degree view of what's going on around them.
For convenience and safety, Zubie launched an in-car Wi-Fi hot spot that also provides vehicle-location tracking and vehicle-diagnostics reporting. And Voxx launched remote start/convenience systems with remote ranges up to 2,500 feet.
Here's what the companies unveiled:
American Road Products: The supplier of 360-degree OmniVue camera systems to fleets and municipalities said it will bring the product through select 12-volt retail outlets to consumer vehicles and local business fleets.
The OmniVue, priced at a suggested $1,199 excluding installation, consists of four high-definition, 180-degree wide-angle cameras installed around the vehicle. One goes under each side mirror, one goes in front of the vehicle, and one goes in back. The images from the four cameras are stitched together to create a flat, all-around top-down view of the vehicle's surroundings in real time. The video appears on any aftermarket monitor or screen-based radio, and via third-party video interfaces, the system displays video on a monitor-equipped factory radio.
When the vehicle is in reverse, the system also displays a rear view with grid lines, and when a turn-signal is activated, it displays the left or right blind spots. The front camera can also be used to create a 180-degree view when the vehicle is entering a street with no other vehicles in direct view.
Brandmotion: The $679-suggested windshield-mounted ADAS Plus combines a DVR with collision-avoidance and lane-departure warning systems.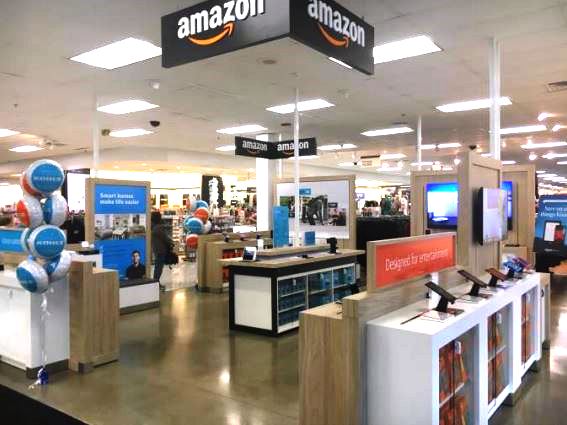 Equipped with a forward-looking video camera, the device emits audible tones to notify the driver if the vehicle is wandering out of its lane when driving over a preset speed. It also warns of the potential of a collision from stopped traffic or an obstacle up ahead.
The ADAS Plus mounts beneath the rearview mirror and includes a 2.4-inch color screen that shows camera views and sensor-based information.
The system automatically records and saves video 15 seconds before and after an impact, whether the vehicle is in motion or parked and unoccupied. The system also includes a second wired interior camera that can be positioned to see outside the vehicle or view activity in the back seat.
Voxx Electronics: The company is extending the range of Code-Alarm and Prestige two-way remote-start keyless-entry systems to 2,500 feet from 1,500 feet.
The $339-suggested Code-Alarm CA5354 and $339 Prestige APS687TWE come with one one-way remote one two-way remote whose LEDs confirm the execution of a command. Both are just 0.38-inches-thick.
Both also come with a port for plug-in installation of Voxx's CarLink telematics device and a port for the plug-in FlashLogic transponder and door-lock interface module. The latter integrates the systems into a vehicle's OEM databus and factory security system via a plug-and-play T-harness, which doesn't void the factory warranty.
The CarLink device incorporates 3G cellular and GPS and lets consumers send commands from a smartphone to the vehicle to start and turn off the engine, lock and unlock doors, and control sliding doors and power windows. The CarLink smartphone app also locates the vehicle, notifies users when an optional security system is triggered, and sends email or text alerts if the vehicle moves outside a prescribed zone. Other services include automatic crash notification, roadside assistance, stolen-vehicle tracking and recovery, emergency response assistance and a driver- distraction service.
Zubie: The the $99 Zubie In-Car Wifi combines a 4G LTE mobile hot spot with vehicle-location tracking and vehicle-diagnostics reporting.
The device is available through Best Buy stores nationwide and Bestbuy.com. It will also be rolled out to other retailers and select online e-tailers.
Zubie was formed in 2012 as a joint venture between Best Buy and Open Air Equity Partners.
The Zubie in-car Wi-Fi device plugs into a vehicle's OBD-II port under the dashboard and incorporates Verizon LTE wireless as well as Wi-Fi.
Likes a current Zubie device lacking Wi-Fi, the new product lets users track their car via smartphone and receive real-time diagnostic information, fuel costs and other vehicle information. With the addition of a Wi-Fi hot spot, the device lets users connect tablets and other mobile devices to the Internet.
Cellular service for the device costs $10/month and is billed by Verizon.
The Zubie device without Wi-Fi but with 3G cellular costs $99, and annual service costs $99/year.