Roku is refreshing its hardware lineup and updating its operating system in order to better address the burgeoning — and wide-ranging — cord-cutter market.
The company will now offer five streaming-media devices, beginning with the $29.99 Express Streaming Stick for $29.99 and topping out at the $99.99 Roku Ultra player. All devices have been given performance boosts and will operate using Roku's new OS 8.
Roku's technology is also built into TVs from several manufacturers — including TCL, RCA and Hisense — and last week, Hisense announced its 4K TVs would feature Roku's new OS.
Despite the growth of smart TVs, the market for connected-TV devices such as Roku's remains healthy, research revealed earlier this year.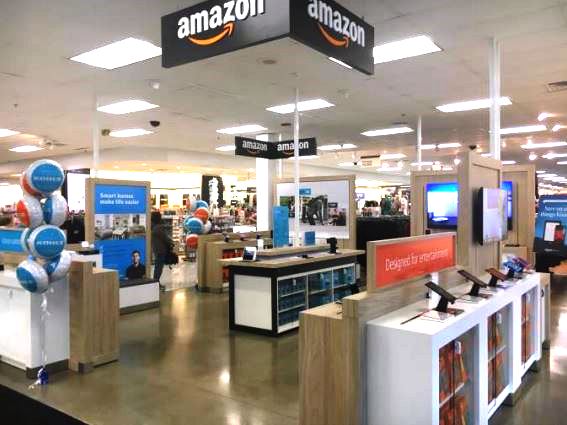 The new Roku family, from left: Express, Express+, Streaming Stick, Streaming Stick+ and Ultra
Roku's new entry-level Express retains many of the same features of its predecessor but is now five times more powerful, Matthew Anderson, Roku's chief marketing officer, told TWICE in a pre-announcement briefing. The Express+, meanwhile, will once again be geared toward consumers with TVs lacking HDMI ports. It has a $39.99 suggested retail and will be available exclusively through Walmart.
The Streaming Stick ($49.99) will now come with a new remote boasting not only voice control but TV and power buttons as well, features Anderson said stemmed directly from consumer feedback. The Streaming Stick builds in a quad-core processor and 802.11ac dual-band MIMO wireless.
The step-up Streaming Stick+ ($69.99) is able to stream 4K Ultra HD and HDR content at 60 fps. It also adds an advanced wireless receiver built into its power cord that reportedly provides up to four times the wireless range vs. the 2016 Streaming Stick. Doing so moves Wi-Fi module closer to the edge of the TV for less interference and a much clearer pathway, Anderson said, while increasing range by separating the antennas. These details address one of the big pain points that consumers have when streaming content with higher bit rates, he noted.
The top-of-the-line product is the Roku Ultra, which has seen its price drop down to $99.99 from its original $129. Like the Streaming Stick+, the Ultra is able to stream 4K Ultra HD and HDR content at 60 fps. It also has an Ethernet port, MicroSD slot and the new voice-control remote. It also includes a headphone jack for the Private Listening mode, as well as a remote-finder button.
All of the new hardware is slated for Oct. 8 availability.
New features for the Roku OS 8 include the ability to use voice control to switch between live TV and streaming services. It also adds a smart guide for over-the-air broadcasts and will display pricing for content across various platforms, allowing consumers to identify the free or less-expensive options.
The Private Listening mode lets viewers connect headphones to their remote or smartphone in order to hear sound without disturbing others in the room. Roku first introduced the feature last year.