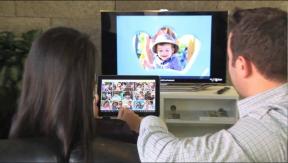 San Francisco – Parasound is expanding its selection of Z series half-rack-width audio components to nine with the addition of the first digital-to-analog converter (DAC) in the series.
The company plans shipments next week of the $475-suggested Zdac, which will be available in either a black finish with rack-mounting tabs or in a silver finish without rack-mount tabs.
The series includes a CD player, phone preamp, phono preamp with USB output, AM/FM tuner, two-channel zone preamplifier, two-channel zone amplifier, cooling fan, and five-pair speaker selector.
The 24-bit/192kHz Zdac is designed to improve the sound quality of music stored on a USB-connected PC or streamed via optical and coaxial digital connections from CD players, TVs, and digital media players such as those from Sonos, the company said. Both versions are one rack-space-tall. The black Zdac is 9.5-inches- wide, or half that of a standard rack width. The silver Zdac is 8-1/2 inches wide.
The component features Clockflawless technology, a new jitter-eliminating method invented by Denmark's Holm Acoustics. It is said to preserve the source signal in bit-perfect form while completely restoring the original recording's streamed timing information. All timing errors introduced during the transport phase are removed, the company said.
The Zdac accepts word lengths up to 24 bits and all sampling rates up to 192kHz on coaxial and optical inputs and sampling rates up to 96kHz over USB. Signals are then reclocked and upsampled to 422kHz, the company said.
The Zdac's headphone output is driven by a low-noise/high current amplifier that drives almost any 32- to 600-ohm headphone. A dedicated volume control is included for headphone listening.