Acknowledging issues with the company's relevancy in recent years, Sony president and CEO Kazuo Hirai announced here at IFA the company's financial stability and renewed focus on innovation. Hirai then introduced a litany of new products including premium audio and smartphone products, as well as innovations to come, such as a home robot and a combination Amazon Echo/video phone device called Xperia Agent.
"Sony's performance has been sluggish in the last couple of years," Hirai admitted to hundreds of assembled reporters, noting the timing of the company's relevancy rebirth with the company's 70th anniversary. "Today the narrative is changing."
Hirai started the introductions with a return to Sony's origins in portable audio, such as the transistor radio and the Walkman. Sony's new high-end Signature series line consists of the standard reference MDR-Z1 headphones (November, $2,299); a TA-ZH1ES headphone amp ($2,199); and two premium high-res music players, the NW-WM1Z (November, $3,199), with a gold-plated, oxygen-free, copper chassis, and the NW-WM1A (early 2017, $1,199).
Also unveiled were the reference Hi-Res-compatible MDR-1000X headphones (on pre-sale now, $399) with "industry-leading" noise-canceling technology. According to Sony, "industry-leading" means the inclusion of signal processing, an upgraded filtering process, optimized dual noise sensor technology, newly developed ear pads for more noise isolation, and a personal noise-cancelation optimizer called Sense Engine to tailor the noise cancelling performance for individual ears as well as the shape of the users head and wearing style, including hairstyle and glasses, to provide a customized noise-cancelling experience.
Sony's Signature series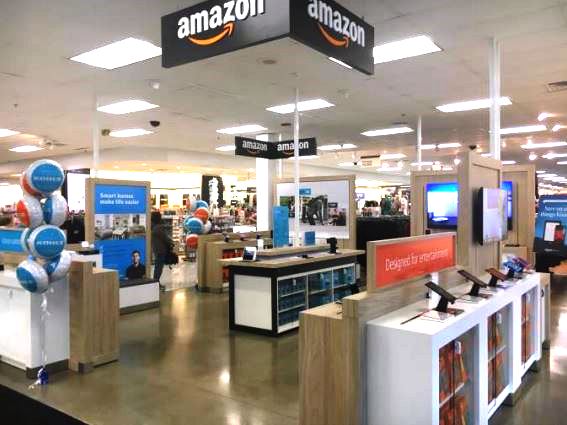 Hirai also announced the "eagerly awaited" PlayStation VR goggles would be available next month.
Pinnacle Mobile Experience
Hideyuki Furumi, executive VP of global sales & marketing for Sony Mobile Communications, revealed what he called "the pinnacle of the Xperia experience," the 5.2-inch Xperia XZ smartphone and a smaller 4.6-inch X Compact version.
Primary among the XZ's premium functions is a new "triple image sensor" camera technology. Assisting the 23MP rear and 13MP front snappers are Sony's G lens, Bionz for mobile processing and three Exmor R sensors: one with Predictive Hybrid AF (PDAF) to track subjects in motion for blur-free results, a second sensor with Laser AF to aid focusing in low light, and a third sensor with RGBC-IR with color sensing technology to adjust the white balance based on lighting conditions.
The water-resistant XZ and X Compact also are the first smartphone camera with 5-axis SteadyShot. Found on an increasing number of premium digital cameras and camcorders, the 5-axis system virtually eliminates pitch, yaw and roll jitter from video, producing SteadiCam-like results when shooting footage while moving.
Both Xperia X models include Type-C USB connections for charging, run on a Qualcomm Snapdragon 820 engine, and Qnovo adaptive battery charging to keep the battery healthy and double its useful lifespan.
Xperia X Compact will launch globally in September, the XZ a month later in both single and dual SIM variations.
For taking calls on the move, Furumi announced the Xperia Ear, an ear-plug Bluetooth earpiece with a four-hour battery life plus three full charges from a carrying case. Initially available only in Europe starting in November for €200, it will be coming to the U.S. "in the future," according to a Sony spokesperson.
Future Xperia Innovations
Furumi also unveiled a pair of intriguing concept products, the Xperia Agent and the Xperia Projector.
The Xperia Agent melds the Amazon Echo with a video phone. Around 10 inches tall, Agent is equipped with an approximately 4.5-inch screen (no specs were made available), a pivoting base and a pivoting ball "head," with two slits for "eyes" and a camera in the middle. Agent is designed to provide voice control over varying A/V components as well as a Nestle coffee maker, and like Echo, play music and answer simple questions.
The Android-powered Xperia Projector can project a touch-controllable image on a wall or table, designed to enhance group or family play and shopping.
Hirai also indicated the company was working on a family AI x Robotics robot that would "assist you in every day needs, but also develop emotional connections."
No indication of if or when these products would make it to market, however. "Stay tuned," Hirai noted.