HP has gone back to the aesthetic drawing board for its 2016 back-to-school lineup of Pavilion two-in-one convertibles, notebooks and desktop PCs, incorporating new design, as well as technical, elements.
Beyond the inclusion of the most recent Intel Skylake processors, longer-lasting and faster-charging batteries, new 360-degree hinges and thinner/lighter chasses, HP has added more pastel enclosure options and what it called "digital threading": distinctive digital racing stripes added across the wrist rest area on either side of the trackpad.
"We're trying to re-invent the PC space to make laptops a more experiential lifestyle purchase, as opposed to concentrating on speeds and feeds," explained Michael Nash, HP's customer experience and portfolio strategy VP, of the new line, due to trickle out to retailers in a couple of weeks. "PCs are now purchased based on what it can do, its quality and its looks, and how the PC reflects its owner's personality."
Leading the PC line are 11.5- , 13.6- and new 15.6-inch sized Pavilion x360 two-in-ones starting at $379 (May 15), $479 (May 29) and $579 (May 25), respectively. The low-end models run Intel Celeron processors but can be upgraded to Pentium or Core i3, i5 or i7 engines. This will be the first time HP has offered a chip as powerful as the i3 in its 11.6-inch Pavilions.
See also: HP Sizes Up Spectre Laptop As World's Thinnest
All x360 Pavilions feature new geared hinges imported from the company's more enterprise-centric Spectre models that enable the laptops to be positioned in four modes. Select models include HP's Fast Charge technology, which can refill a laptop to 90 percent in 90 minutes when powered off, and all have thinner "prismatic" batteries that can supply nine-plus hours of power, depending on model and configuration.
Storage configurations can be boosted from a 512GB SSD to a 1TB HDD, and from 8GB to 16GB RAM; the 15.6-inch version can add an Nvidia GeForce 930M GPU. For connectivity, all the new Pavilions include single HDMI and USB 2.0 jacks, two USB 3.0 ports and an SD card slot. B&O continues to be HP's branded speaker partner.
Aesthetically, different sizes are available in a variety of colors — Natural Silver, Modern Gold, Dragonfly Blue, Cardinal Red and Sport Purple — all sporting the aforementioned digital threading accents on the pearl-finished keyboard deck. All models are around 15 percent lighter and 7 percent thinner than last year's models.
Notebooks and Desktops
HP's new Pavilion clamshell notebook line is a bit confusingly divided into 14- (June 12) and 15.6-inch (May 18) standard, and 15.6-inch and 17.3-inch Power & Performance models, all identical from the outside. The standard configurations include AMD or up to dual-core Core i7 processors and start at $539 (June 12) and $579, respectively, while the Power & Performance models (May 18) come with quad-core Core chips up to i7 and can be upgraded from FullHD to 4K displays, and start at $799 and $899, respectively.
All the new notebooks include 512GB SSDs upgradable to 2TB HDDs, or dual 2TB HDD plus 128GB SSD storage options. They all have 16GB RAM, up to 10 hours of battery life plus Fast Charge, the same jack packs as the Pavilion x360s, and are 11 to 22 percent thinner and lighter than last year's versions. The 17.4-inch model includes a DVD burner as well, and a backlit keyboard option is available for all models.
All of the notebooks come in the same colors as the x360s plus Blizzard White and Onyx Black (the only colors for which the 4K display upgrade is available) with the same digital threading accents.
HP's Pavilion laptops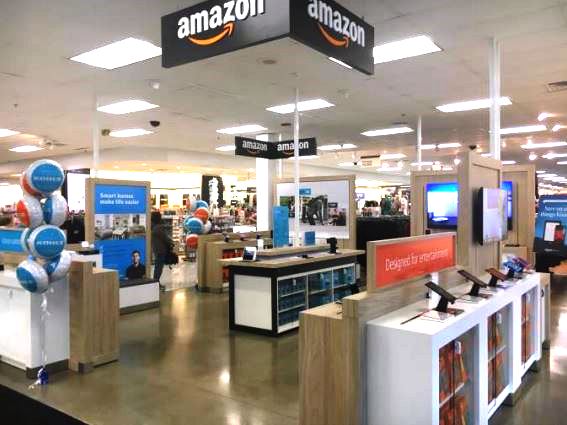 HP also will start shipping two new 23.8- and 27-inch touchscreen or non-touch all-in-ones on July 10 and July 3, respectively, starting at $699 and $999, respectively. Aside from upgrades to optional Skylake processing power and hybrid HDD/SSD memory options, the changes from last year's versions are largely cosmetic — they are now more squarish with Turbo Silver rather than white accents, with an unusual and prominent Soundwave speaker grille below the display. Consumers also can upgrade from Full to Quad HD.
If space is a consideration, there'll be a new all-in-one non-touchscreen model with a micro-edge — 75 percent less bezel — 23.8-inch model for $749, which features a pop-up webcam that can be upgrade to an HP Real Sense camera. When the pop-up is down, both the camera and the microphone are turned off.
There will also be a new 30 percent smaller Pavilion desktop (starting at $499), available in Natural Silver, Blizzard White and Twinkle Black, and 32-inch QHD monitor ($399), both due to ship the last week of June.