Smartphone suppliers played their hands at the Mobile World Congress, revealing how they'll try to goose volume and share in a market that's posting slower growth.
Suppliers are improving the performance of gaming apps, audio and video playback, and cameras. They're turning smartphones into the processing engines for newly launched 360-degree action cameras, and they're selling new types of accessories – such as action cameras or modular upgrades–that work solely with their smartphones. The strategies have been spurred by a need to reignite consumer enthusiasm in a category whose pace of innovation is said my many analysts to have slowed, giving consumers fewer reasons to trade in their old phones.
In the North American market, other headwinds are also at play. North American sales will underperform the global market in 2016, with unit sales rising only 1.6 percent and dollar volume falling 0.9 percent, said market research company GfK. North American growth is trending down because the region is "one of the most mature markets in the world," said Kevin Walsh, GfK's director of trends and forecasting. On top of that, because North America is "one of the most competitive markets" in the world, "the carrier emphasis will move more to retention than acquisition, possibly lengthening replacement cycles," he told TWICE.
In addition, he said, "more contract-free packages are coming to market, encouraging consumers to hold on to their handset for longer in exchange for lower monthly tariffs."
LG's G5 all-metal unibody phone features a slot to swap batteries and slide in such accessories as a high-resolution audio DAC and a camera grip with physical buttons.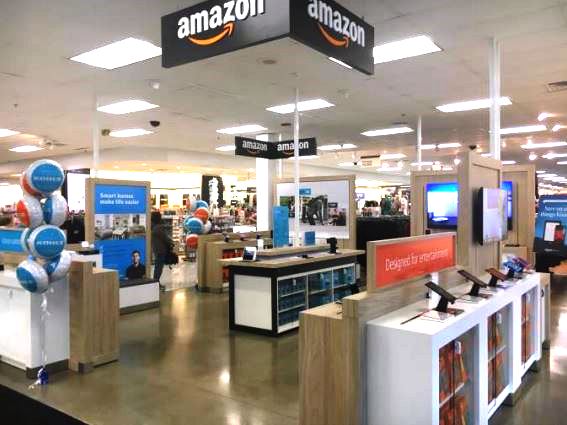 In 2016, North American unit sales to consumers and enterprises will rise only 1.6 percent to 193.7 million, down from 2015's 7.9 percent gain, GfK forecasts. In dollars, North American sales will fall 0.9 percent in 2016 to $77.2 billion compared to 2015's 8.2 percent gain.
Globally, 2016's unit growth will match 2015's 7 percent gain to hit 1.4 billion units, but dollar growth will flatten to a mere 0.5 percent to hit $401.3 billion, down from 2015's 5 percent gain.
"With a maturing smartphone market, all smartphone makers are competing as much with the smartphones from several years ago, which are still being used, as with other companies' current smartphone ranges," said Ian Fogg, IHS Technology's head of mobile analysis.
Camera quality and gaming are two areas that smartphone makers can use in flagship phones to entice people into stepping up to new phones, Fogg said. "These areas are two of the few where mid-range models still struggle to deliver an acceptable customer experience," Fogg explained. "Mobile games also represent over 85 percent of mobile content and service revenues globally, which means a great gaming smartphone can boost a handset maker's fortunes when third-party companies promote those as the perfect complement to their games."
Alcatel's Idol 4S comes in packaging that can be reused as VR glasses.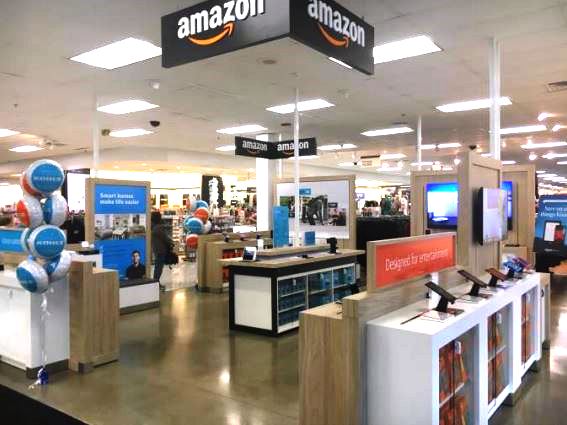 Smartphone makers' 360-degree action cameras can also boost a vendor's sales and share, Fogg added. For Samsung, the Gear 360 "is critical to help Samsung to persuade consumers it is time to upgrade their two-or three-year-old smartphones, which cannot benefit from new VR experiences teased by the Gear 360."
Here's a closer look at how suppliers hope to compete in this market. (Additional details on the phones are at TWICE.com.)
Audio
LG, Sony and Alcatel promoted audio in their introductions. Like other select Sony Xperia phones, the Xperia X Performance and Xperia X play high-resolution DSD, PCM, FLAC and ALAC music files.
Alcatel's Idol 4 and 4S, positioned as premium but affordable, come with Waves sound processing to optimize playback quality depending on the media used. And both come with JBL earbuds. LG's G5 accepts a slide-in 32-bit/384KHz audio DAC for high-resolution audio playback (see Modular Upgrades below).
Gaming
Sony, Samsung and Alcatel unveiled phones that make the gaming experience one of their noteworthy enhancements. Samsung's flagship G7 and G7 Edge are optimized for gaming, thanks to high refresh rates, longer-life batteries and the first smartphone implementation of the Vulkan API, which brings a PC gaming experience to smartphones, said Samsung VP Justin Denison. The technology allows for faster speeds, smoother effects, lower power consumption, more objects and movie-like artistry, the company said. Gaming tools let users block calls during gameplay, disable certain keys so they're not inadvertently hit, and the like.
Samsung's 5.5-inch Galaxy S7 Edge (pictured) and 5.1-inch S7 are promoted as offering a PC-like gaming experience, thanks in part to the first smartphone implementation of the Vulkan API.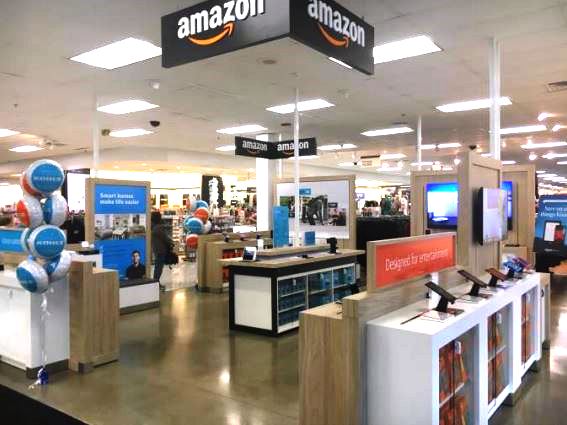 Sony's Xperia X Performance and Xperia X feature PS4 Remote, which lets consumers walk away from their PlayStation 4 console but continue game play on their phone's screen while on their home network.
Alcatel's affordable but high-performance Idol 4 and 4S feature a "boom key" that increases volume and adds spatial effects when pressed during game playback. Alcatel also promises console-quality 3D gaming on both models, thanks to their Qualcomm Snapdragon processors.
Modular Upgrades
LG is the first supplier to take this approach, enabling its metal-unibody G5 phone to accept slide-in upgrades that slide into the phone's base. One upgrade is a 32-bit/384KHz audio DAC for high-resolution audio playback. The DAC is capable of being used as a standalone home DAC.
Another module is the LG Cam camera grip, said to turn a smartphone into a standalone digital camera. The modular accessory provides a more comfortable grip for picture and video taking, and it includes a record button, a jog dial for one-hand zooming, a physical shutter button, 1,100mAh battery, and exposure lock.
Virtual Reality
LG and Alcatel talked up VR. Alcatel will enable VR experiences by offering the flagship Idol 4S phone with VR goggles, which use the phones as displays. The phone's included OneTouch VR Store app downloads such VR content as games and video and streams VR content from the LittlStar VR site.
LG also plans the LG 360 VR headset.
Latest posts by Joseph Palenchar
(see all)