After much, much, much speculation and teasing, GoPro formally unveiled the Karma drone, as well as the new Hero5 Black and Hero5 Session action cameras. It also officially launched its GoPro Plus subscription Cloud storage service.
The Hero5 Black, which carries a $399 suggested retail, can record 4K video at 30 fps and capture 12-megapixel still images. It also has voice control for seven languages (with more promised) and will automatically upload content to the Cloud while it charges.
Other features include a 2-inch touchscreen, one-button control, built-in GPS, and RAW and WDR photo modes. It is waterproof to 33 feet without a housing.
The smaller Hero5 Session has the same design as its predecessor, the Hero Session, but adds 4K shooting at 30 fps, 10-megapixel stills, auto-upload to the Cloud, voice control and one-button control. It too is waterproof to 33 feet without a housing, but it lacks a touchscreen. Suggested retail is $299. Both cameras will be available Oct. 2.
GoPro described the foldable Karma drone as having a "fits-in-a-small-backpack" design. (And indeed it comes with a backpack.) The drone also comes with a handheld image-stabilization grip that can also be mounted. A removable three-axis camera stabilizer can be moved from the drone and attached to the grip.
The Karma's controller features a built-in touchscreen, and the company hailed the controller as being "game-style." (It does remind one of a Nintendo DS.) The company stressed its ease of use and suitability for beginners. A GoPro Passenger mobile app will let others view and control footage from an attached GoPro camera.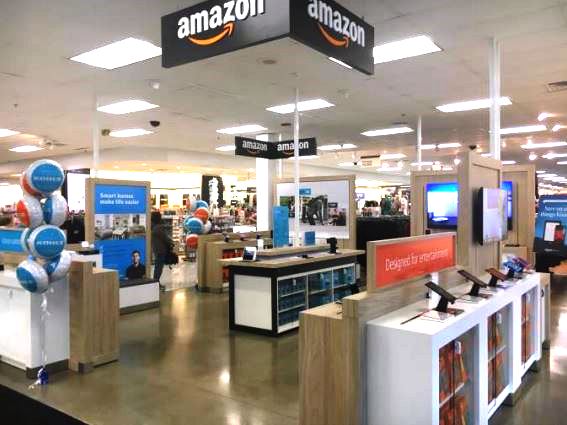 The drone will be sold in three configurations: the Karma without a GoPro camera ($799), the Karma with a Hero5 Black ($1,099), and the Karma with a Hero5 Session ($999). This last bundle will be available in early 2017 while the others are slated to start selling Oct. 23. Replacement controllers will be $299.
The company's GoPro Plus Cloud service, which costs $5.99/month, enables users to save, edit and share their content, as well as gain access to a music library and receive a 20 percent discount on GoPro mounts and accessories. It too will be available Oct. 2.
Finally, GoPro showed off its Quik mobile and desktop app for editing and sharing videos. It said it will debut new accessories this year that include the Quik Key MicroUSB keychain ($30) and the Remo voice-activated remote ($80). The waterproof Remo will be able to act as a remote for the Hero5 and Hero5 Session, with support for 13 voice commands and one-button shutter. It can be used up to 33 feet away from the action cam.
Related: GoPro Starts Shipping Omni VR Cam
Remo is a waterproof voice-activated remote for Hero5 Black and Hero5 Session that can be clipped to ones clothing or strapped to a wrist or gear. Remo also enhanced the voice control of the Hero5 camera in windy and noisy environments. It can also be used as a one-button remote from up to 33 feet away.
The company released a video that shows off the Karma:
GoPro's stock price has been taking a hit this year, and speculation abounds as to whether the new offerings can lift the company (no pun intended) into a better place.
Latest posts by Lisa Johnston
(see all)