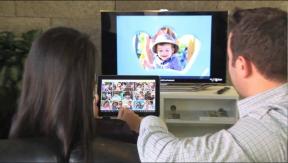 San Antonio – Friedrich has introduced a line of ductless room air conditioners that can be installed by a homeowner or handyman.
Unlike traditional ductless split systems that require installation by a licensed professional, the company's new Breeze AC features a flexible line set and easy connections for a setup time of under an hour.
"Breeze is a game-changer in our industry," said Friedrich sales and marketing VP Wink Chapman. "This system has been designed for easy installation with a pre-charged line set so you can even do it yourself. It is a great cost-effective way to heat and cool any room, including a basement or garage."
Like central air, ductless split systems are two-piece systems with one module outdoors and one or more indoor units that distribute conditioned air via small refrigerant lines rather than ductwork. But instead of outdoor power, Breeze can be run off a standard indoor power outlet, and together with its patent-pending line set, the entire system and everything needed for installation comes in one box.
Friedrich describes the indoor modules as compact, lightweight, "whisper-quiet" and unobtrusive, and said its inverter technology allows the system to attain desired temperatures quickly, maintain a tight temperature band, and reduce energy use with fewer compressor startups, resulting in a Seasonal Energy Efficiency Rating, or SEER, of 17.8.
The platform was introduced last month at the International Home + Housewares Show in Chicago and is set to begin initial shipments to retailers in New England and Florida on May 6. Suggested retails will range from $1,999 to $2,499 for two adjustable- capacity models that operate from 4,000 to 12,000 Btus and 12,000 to 24,000 Btus.
Latest posts by Alan Wolf
(see all)