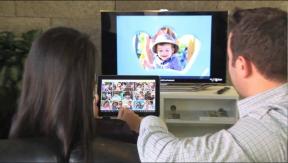 Stockholm, Sweden – New European Union (EU) rules that limit certain board assignments have compelled Electrolux chairman Marcus Wallenberg to step down this year.
Electrolux's board plans to nominate deputy chairman Ronnie Leten to succeed him.
The new EU regulations, which go into effect July 1, limit the number of board assignments allowed for directors of financial institutions. Wallenberg also serves as chairman of Swedish bank SEB, and notified the Electrolux board's nominating committee that he will not stand for re-election at the majap maker's annual meeting on March 26.
Leten, president/CEO of industrial equipment manufacturer Atlas Copco, has been an Electrolux director since 2012. The company said his extensive industrial experience will be valuable in the chairman's role.
The board's nominating committee has also proposed the re-election of president/CEO Keith McLoughlin and six other sitting directors.
Latest posts by Alan Wolf
(see all)