More audio products with DTS's Play-Fi wireless multiroom-audio technology are on the way.
New Play-Fi features are also now available, as is the product that integrates Play-Fi tabletop speakers with a wired custom-installed multiroom-audio system.
During a New York City press event today, DTS and licensees unveiled more than a dozen new Play-Fi-equipped products, including the first models from Anthem, MartinLogan, Paradigm and McIntosh. Existing licensee Wren also showed a new speaker, and Polk and Definitive Technology showed the recently launched Polk S6 speaker and Definitive Technology W Studio Microbar.
For its part, Fusion unveiled the first multisource music server with embedded wireless Play-Fi.
Here's a look at some of the new services, features and products:
New Music Services
Play-Fi speakers will access the CD-quality Tidal music service in October through Play-Fi's iOS and Android apps, and they will support Spotify Connect Multiroom capability. Rdio and Rhapsody will be available on Play-Fi's iOS app, joining availability on the Play-Fi Android app.
New Features
With Play-Fi HD driver software, consumers will be able to watch video on a Windows PC or Windows tablet and sync the audio through a Play-Fi speaker. The drier will be available this week for Windows 7, Windows 8 and Windows 10. Existing users will get the upgrade automatically.
"This feature is only available for technology that works at the operating system level, not at an app level, so it will not be available from our Android or iOS Play-Fi apps," said VP Mike Kilroy. The feature "is not available from any other whole-home streaming technologies because none of them offers OS-level software," he added.
Separately, the company unveiled a redesigned Play-Fi user interface that will roll out shortly. It's promoted as offering a clean, streamlined way to access basic and advanced features. It also features built-in help.
Like before, Play-Fi systems stream high-resolution audio files but down-sample them to CD quality for transmission over Wi-Fi and Ethernet. "We down-sample regardless of network topography," Kilroy explained. "It helps us deliver a consistent experience to all users. For example, often in a home some speakers are wired and others are wireless. Even if one speaker is wireless in a group, synchronizing a 24/192 file over the network will be problematic."
DTS chose to down-sample these files rather than compress them to provide a CD-quality experience, he noted.
New Products
Anthem: Two of three new AVRs and one new AVP will be the brand's first products with built-in Play-Fi. Details will be announced at the CEDIA Expo.
Fusion Research: The company unveiled the first multisource music server with embedded wireless Play-Fi. The Fusion Research Play-Fi Server will ship with drivers for control from Control4, RTI, URC and Crestron home-automation systems. As a result, installers will be able to build a hybrid wired and wireless multiroom-audio system that distributes music to wired in-wall and in-ceiling speakers as well as to wireless Play-Fi tabletop speakers in rooms where wires can't be run.
Additional drivers will come in 2016.
MartinLogan: The brand's first four products with Play-Fi are $999-suggested Crescendo X wireless speaker, $699 Bravado wireless speaker, $599 Forte streamer/amplifier, and the $1,699-suggested Motion Vision X soundbar.
The 100-watt soundbar features Wi-Fi and Ethernet, surround decoding with surround-channel simulation. It also features built-in wireless transmitter to add a wireless subwoofer. It lacks HDMI ins and outs.
Also due in the fourth quarter is the $999 Crescendo X speaker shaped like a semicircle with flat top. Besides Wi-Fi and Play-Fi, the 100-watt two-way speaker features Ethernet, AirPlay, DLNA, and Bluetooth. A wired subwoofer output is included, along with 48kHz/24-bit DSP. It's available in high-gloss piano black or real walnut veneer.
The $699 Bravado wireless speaker and $599 Forte streamer/amplifier ship in December with AirPlay, Wi-Fi, and Anthem Room Correction technology to compensate for the negative influences of a room's acoustics.
The two-way Bravado speaker and the amp/streamer are rated at 200 watts peak.
Paradigm: Paradigm's first wireless multiroom-audio products, due in November, are the PW800 and PW 600 tabletop speakers, priced respectively at an estimated $799 and $599, and the PW AMP streamer/amplifier at an estimated $499. All incorporate DTS's Play-Fi wireless multiroom technology.
A fourth product, the PW Link preamp/streamer, is due in January.
All four feature Anthem Room Correction (ARC) technology to optimize speaker performance in any room. The included microphone measures sound output, compares it to scientifically optimal response curves, and instantly adjusts output to compensate for the deleterious effects of a room's acoustical properties.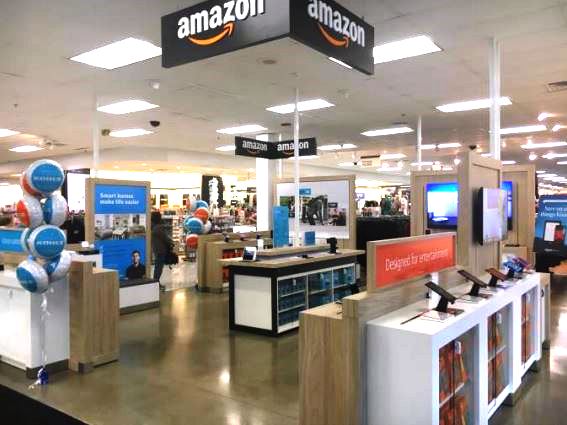 Wren Sounds' $399-MAP V3US with DTS PlayFi, Apple AirPlay, Wi-Fi, and aptX Bluetooth.
Wren Sound: The company will expand its selection of "universal" wireless tabletop speakers that combine Wi-Fi, AirPlay, Play-Fi and AptX Bluetooth with the addition of two more models. They are the $399-MAP V3US and its portable brother, the $449 V3USP. In January, they will join the $499 V5US launched earlier this year.
The two new models are 44 percent smaller than the V5US at 4.5 by 12 by 4.5 inches, and both are Wren's first designed for horizontal and vertical positioning. The V3USP is also the company's first AC/DC speaker.
Both are 2×15-watt models with two 3-inch active drivers and a front 2.6 by 3.6-inch passive radiator. They come with back-panel three-position bass EQ switch, aux in, and Ethernet port via USB adapter.
Both come in choice of two real-wood veneer finishes: Espresso Wenge with white grille and Almond Cream Anigre with black grille.
The company's 2016 selection will also include a currently available $299 Play-Fi-only speaker.
Latest posts by Joseph Palenchar
(see all)