The DIY security-camera business is looking pretty secure for retailers.
U.S. factory-level sales of DIY cameras sold by retailers are expected to grow at a compound annual growth rate (CAGR) of 30 percent from 2016 to 2018 over 2015's $1 billion, IHS said. Almost nine in 10 U.S. consumers who plan to buy a smart-home product within the next two years are most likely to purchase from a retail store or online source such as Amazon, Apple, The Home Depot or Lowe's, said research company On World in surveying 1,000 U.S. consumers.
For half the respondents, safety and security are the primary reasons they would adopt a smart-home system, On World added. One in three surveyed consumers will likely use a smart-home solution within the next three years, and two-thirds of them are likely to purchase at least one safety and security product, the company added.
Ring is bringing solar power to its battery-powered Wi-Fi Stick Up Camera. The $199 camera runs on a 5,200 mAh rechargeable lithium-ion battery that lasts up to six months depending how often motion is detected. Adding the optional $49 solar panel will power the camera with only a few hours of sunlight each day.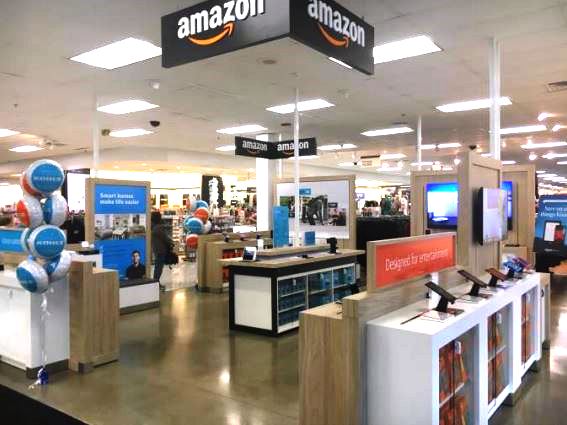 "The retail channel is growing the fastest as technology-driven consumers use the Web and YouTube to configure and install devices into their smart homes," said On World research director Mareca Hatler.
Said IHS analyst Blake Kozak, "Security is the primary value proposition for mass-market solutions in North America and is the current driving force behind the smart home market." The market for retail DIY cameras "will continue to grow faster than cameras attached to a subscription from a telco in North America as more end-users look to DIY solutions."
Ben Arnold, NPD Group executive director and industry analyst, said security-monitoring cameras represent the biggest single segment of the DIY smart-home market.
Video security products also represent some of the fastest growing products in the smart-home market, with a fledgling category – Wi-Fi video doorbells — growing 100 times in 2015 in the retail channel, On World said.
Growth is occurring in indoor and outdoor Wi-Fi cameras, Wi-Fi doorbell cameras, all-in-one indoor camera/security-monitoring systems, and DVR/camera kits, which use wire to connect cameras to an included DVR, analysts and suppliers said.
DVR/camera kits: DVR/camera packages account for more than 40 percent of the market's dollar volume, and their sales have been buoyed by the industry move to 1080p and QHD packages that reuse previously installed coaxial cables or shielded wires that connect existing standard-definition packages, said Flir VP/GM John Distelzweig.
Upgrading to HD DVR/camera kits previously required the installation of CAT 5 cable with Power over Ethernet (PoE), requiring new wires to be run through walls. For non-DIYers, installation could cost anywhere from $100 to $200 per camera, turning the purchase of a $500 1080p camera/DVR package with eight cameras into a purchase of as much as $2,000.
HD and QHD resolution packages lets consumers view security-camera video on smartphones and tablets in greater detail. Consumers can also zoom in closer to identify people or perhaps view the label on a UPS package left at the door.
"When we hit 1080p, we saw a large upgrade cycle," said Distelzweig.
LG Mobile's Rolling Bot is a Wi-Fi-equipped rolling home-monitoring system with built-in camera monitor for security monitoring and pet care. It's controlled by smartphone through the LG Friends app. The 7.9-inch-diameter device will be available sometime later this year. Pricing hasn't been revealed.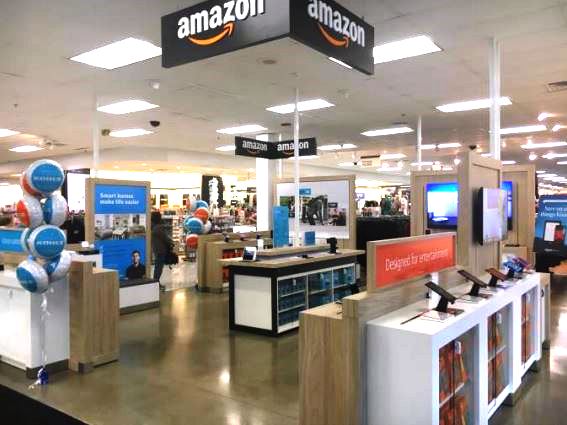 Josh Woodhouse, IHS senior market analyst for video surveillance, agreed. "Really taking off from 2014, analog HD technologies very quickly hit the shelves to replace traditional SD analog camera/DVR kits," he said.
The first 1080p packages with coaxial-and shielded-wire connections became available last spring, and in the fall, QHD resolution will come to such systems, Distelzweig said. In 2016, Distelzweig expects almost all sales of coaxial-and shielded-wire systems to deliver 1080p or greater resolution.
Wi-Fi: The growing selection of Wi-Fi-equipped cameras is also whipping up sales, broadening the market to consumers who don't want to go to the trouble of running wires. Placement is also more flexible.
Sales of Wi-Fi cameras have grown to run about even with sales of DVD/camera kits, said Distelzweig, but IHS forecasts Wi-Fi cameras will account for twothirds of dollar volume in 2018. A majority of security-camera growth will come from Wi-Fi cameras, added NPD's Arnold.
Wi-Fi cameras retail from around $40 to $599 for 360-degree cameras.
Growth rates: IHS puts 2015 factory-level sales of surveillance cameras sold through retailers at around $1 billion, with dollar volume growing at a CAGR of about 30 percent over the next three years. NPD's Arnold also forecasts 30 percent gains.
Distribution split: A majority of unit and dollar sales to end users goes through retailers, not through managed-service providers such as cable companies and security-monitoring services, said On World's Hatler.
IHS finds retail sales far exceed sales through telcos, cable companies and security-monitoring companies. In 2015, the company estimates that, in North and South America, 6.1 million camera shipments went to retailers and only 657,000 went through operators. Almost all of that business was in North America.
Through the retail channel, Flir's Distelzweig believes that about 90 percent of DVR/camera kits are sold through brick-and-mortar retailers, including Costco, Best Buy, BJ's and Sam's Club. Most Wi-Fi cameras are also sold through the brick-and-mortar channel, he said.
The Bottom Line (Source: Parks Associates)
9% U.S. households with broadband Internet that owned a networked security camera at the end of 2015. Networked cameras consist of any camera accessed and controlled from a smartphone, tablet or computer, including cameras that are part of wired DVR/camera bundles and those sold by managed-service providers.
6% U.S. broadband households that bought a networked security camera in 2015.
44% Networked security camera owners who access or control their device from their smartphone, tablet or computer daily or almost daily.
66% Networked security cameras in U.S. broadband households that were acquired as part of a home security system or a home control system that controls multiple devices.