CTIA's Super Mobility 2015 show kicked off this week in Las Vegas, with prominent launches in the Internet of Things, smart-TV apps and LTE smartphones. Here's what's going on:
Jumptuit: The company's app lets TVs access Cloud storage services such as Amazon Cloud Drive, Dropbox, Google Drive and Microsoft OneDrive. Jumptuit automatically transcodes and processes the files for display on a smart TV. The app also lets users display a consumer's Facebook, Instagram, Vimeo and YouTube accounts among others.
On their smart TVs, users log into a Jumptuit account that is connected to their smart devices and Cloud services. The Jumptuit TV interface features voice search across connected smart devices and Cloud services.
The app is also targeted to educators and business professionals who can access their Jumptuit account on a smart TV to access their media and make their presentations, the company added.
GreenIQ: The Israeli start-up is adding AT&T 3G service and a water-flow meter to its Wi-Fi-equipped Smart Garden Hub, which connects to soil moisture sensors, weather stations and rain gauges to control irrigation scheduling based on "hyper-local" weather information and therefore save water, the company said.
With the water-flow meter, users will be able to limit watering to a specified volume of water instead of setting irrigation by time. It will also detect leaks and burst pipes earlier to further reduce water consumption.
The 3G version of the hub can be used for large properties where the hub might be out of Wi-Fi range. It's targeted not only to homeowners but to lawn-care professionals for use at larger green spaces such as golf courses, football fields or enterprise campuses. The new version will be available at the end of the year.
ZTE: AT&T announced that its stores will for the first time offer an aftermarket Wi-Fi hot spot, made by ZTE and known as the Mobley, that plugs into a vehicle's OBD II port to access AT&T's 4G LTE network. It will be available in AT&T stores and AT&T's website on Sept. 11.
The device, which turns on when the car turns on and connects up to five devices at a time to the Internet, is compatible most vehicles from 1996 on. It is free with two-year contract or $100 with no contract. It can be added to AT&T's Mobile Share Value plan for an additional access charge of $10 a month or activated on a Data Connect plan with monthly charges of $20 for 1GB or $30 for 3GB.
BLU Products: The supplier of unlocked phones launched two phones, available exclusively through Amazon, that are geared toward budget-minded consumers. The premium Pure XL is a 6-inch Android phone with quad-HD Super AMOLED display, 4K Ultra HD video capture, 24-megapixel camera and octacore processor. It begins selling Sept. 29 at $349 for use on T-Mobile and AT&T LTE networks. It's the first phone in the U.S. with the 64-bit MediaTek Helio X10 2.0GHz octacore processor.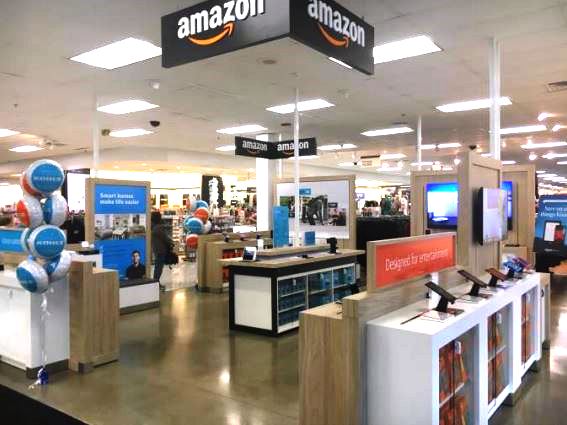 Blu's unlocked $349 Pure XL
The super-thin Vivo Air LTE, said to be the thinnest LTE phone on the U.S. market (5.1mm) and the lightest (97 grams), maintains the $199 price of its Vivo Air predecessor but steps up to LTE and 2GB RAM. It's available at Amazon for shipment before Sept. 22.
Made from aluminum, the phone features 4.8-inch Super AMOLED display with 306 PPI, an 8-megapixel Sony IMX219 main camera sensor, 5-megapixel front camera, all-day 2,050mAh battery, and a Super Low Power Mode to stay powered for hours or days with access only to voice calls, contacts, SMS, and alarms.
Latest posts by Joseph Palenchar
(see all)