Apple had several big product introductions on Wednesday, uveiling the second generation of its Apple Watch and the new iPhone 7 and 7 Plus.
The Apple Watch Series 2 is swim-proof, will feature the more robust watchOS3, a second-generation SiP with 50 percent more processing power, a new display that is twice as bright as the previous model (at 1,000 nits for ease of use in sunny conditions), and untethered built-in GPS functionality.
The watch is available in a new ceramic finish and a variety of new band styles.
Apple is also teaming with Nike for an Apple Watch Nike+, designed specifically for runners. It will be available in October.
The Apple Watch Series 2 and Apple Watch Nike+ will start at $369. The original Apple Watch (now called Series 1) will now have same dual-core processor and will start at $269.The ceramic Apple Watch Series 2 starts at $1,249. These will be available Sept. 16.
Apple Watch Nike+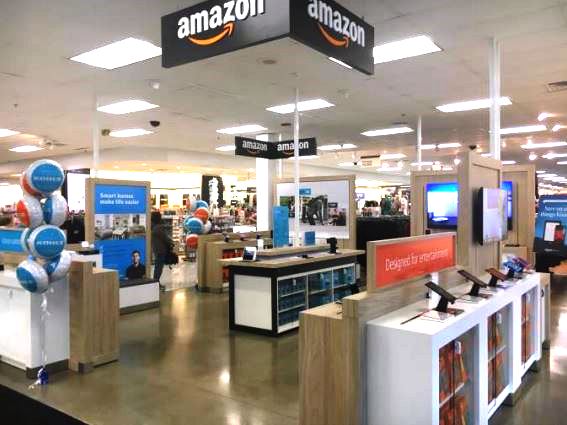 As part of its big iPhone news, Apple introduced the next-generation iPhones, the iPhone 7 and iPhone 7 Plus, and a new operating iOS 10. As expected, the iPhone 7 and 7 Plus drop the 3.5mm headphone jack.
iOS 10 features HomeKit integration so users can control HomeKit-compatible smart home products, which now number in the hundreds, according to Apple CEO Tim Cook.
The iPhone 7 features an "invisible" integrated antenna built into the frame, a thinner form factor, a new high-gloss jet-black or a black matte finish, a dual-lens camera (the first of its kind on a smartphone), a more responsive and customizable home button, and a haptic feedback engine. For the first time the iPhone is IP67 waterproof and dust-proof.
The new camera system's dual-lens design adds optical stabilization technology, a wider aperture for better photography in low light, a 12-megapixel sensor, an image processor twice as powerful as the iPhone 6 and wide-color gamut capture. The new front-facing camera is bumped up to 7 megapixels.
Apple iPhone Series Over Time | SpecOut
The larger iPhone 7 Plus adds a second dual-lens camera that allows optical zoom at 2x and a new telephoto software zoom feature that magnifies up to 10x, and boasts shallow depth of field.
The long-standing rumor that Apple was discontinuing the headphone jack on the iPhone 7 turned out to be true. Apple's traditional EarPods will now be included with a Lightning connector and a convertor for legacy EarPod connectivity. But Apple took it a step further, creating a wireless solution, Apple AirPods, that detect when they are placed in a user's ear and automatically begin playing. The AirPods give five hours of playback on a single charge and a wireless charging case can deliver up to 24 hours of charging power.
A new Apple chip in the AirPods, the W1, drives instant connectivity and will also be used in new lines of wireles Beats headphones, owned by Apple. The Apple AirPods will retail for $159 and will be available in late October.
See: By Dropping The Headphones Port, Apple Ups The Ante
The iPhone 7 and 7 Plus will retail for $649 for a 32GB model and $769, respectively, and will reach Apple stores and carrier stores on Sept. 16. The 128GB version will be $749 for the iPhone 7 and $869 for the 7 Plus, and the 256GB will be $849 for the iPhone 7 and $969 for the 7 Plus.
The jet-black finish will only be offered in the 128GB and 256GB versions only. Apple will not offer a 16GB version of the iPhone 7.
Missed the event? See our Live Blog.
Apple iPhone 6S vs 7 | SpecOut
Latest posts by Lisa Johnston
(see all)