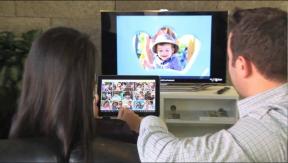 Buena Park, Calif. — Yamaha veteran Bob Goedken has been promoted to general manager of the A/V division of Yamaha Corp. of America (YCA), reporting directly to YCA senior VP Tom Sumner.
Goedken will be responsible for leading the sales and marketing efforts for Yamaha A/V products in the U.S., including promotion, distribution, support and product strategy initiatives, the company said.
Goedken was promoted from the position of assistant general manager, helping Yamaha increase audio sales in the past two consecutive years, the company said. Before that, he was national sales manager at Yamaha Electronics Corporation, which became a division of YCA in 2012.
"Bob's steadfast and innovative leadership has been instrumental in Yamaha's sales and marketing success during periods of great upheaval in the home theater and consumer electronics arenas," said Sumner, who as senior VP previously held GM responsibilities. Sumner remains senior VP.
Goedken earned a BA in management from Simpson College in Indianola, Iowa, and an MBA from the University of Nebraska, Omaha. He began his career as a marketing representative with Xerox, later becoming senior VP of sales and marketing at software startup Profitstar.