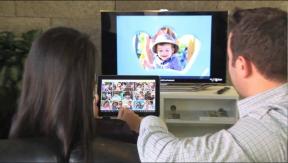 New York – Former Circuit City CEO Alan Wurtzel has penned a warts-and-all book on the defunct CE chain that's tough on his successors and reveals a few little-known facts about Best Buy.
According to his tome, "Good to Great to Gone: The 60 Year Rise and Fall of Circuit City," released today by Diversion Publishing, Dick Schulze tried to sell Best Buy to Circuit and, supposedly, Sears in 1988.
Excerpts published by Business Insider put the asking price at $30 million, which, in hindsight, "would have been the best money we ever spent," Wurtzel writes. But then-CEO Richard Sharp was reluctant to share Circuit's boardroom and stock with Schulze, and argued that opening a store in Best Buy's hometown of Minneapolis was a more cost-effective way to "blow them away."
Wurtzel, the son of Sam Wurtzel, founder of Circuit City and its precursor Wards, lays the blame for the company's demise on Sharp, his successors Alan McCollough and Phil Schoonover, and their boards. While he faults himself for poor real estate choices, Sharp took his eye off the prize with such diversions as CarMax and Divx, he wrote, while McCollugh was inconsistent and indecisive, and waited too long to end commissioned sales.
But he saves his harshest criticism for Schoonover, a former Best Buy exec, who "destroyed the Circuit City culture" and pursued "reckless spending" on IT, new stores and nearly $1 billion in stock buybacks, which left the company cash-starved when the economy collapsed in 2008.
The book also quotes former Circuit chief information officer Mike Jones, who said he left during Schoonover's tenure because "I began seeing the decline in our business, and … we were building our team around fear and intimidation. Those elements are not aligned with my definition of success."
Once the No. 1 CE chain, Circuit was forced to declare bankruptcy in 2008, and shut its doors in 2009.
Wurtzel is touring this month and next to support the book, with stopovers at business schools and news shows, including this Oct. 11 appearance on Bloomberg TV.
For more information, visit http://www.circuitcitythebook.com.