CES Asia is as unique as the China market itself, although the China and U.S. consumer- technology markets still have a few things in common.
Both countries share such brand names as Apple, Gibson, Hisense and Monster, and both countries are posting slower overall tech-sales growth despite fast-paced gains in emerging technologies. During the show, drones buzzed, IoT devices connected, VR goggles abounded, robots whirred, and industry players at conference sessions and keynote speeches tried to make sense of it all.
Here are some key insights that we culled while walking the show floor and attending keynotes and conferences:
CES Asia Growth
The show is growing faster than China's CE market. Exhibit space almost doubled to more than 180,000 net square feet from last year's 103,000, and more than 32,000 people from 70 countries attended, up from last year's 28,000, said CTA senior VP Karen Chupka. The exhibitor count grew to more than 375 from 23 countries compared to last year's 212 exhibitors. The growth came even though CTA doesn't just let anyone exhibit. Exhibitors are required to focus on emerging technologies and innovative lifestyle products. "It's easy to have a big show with a lot of accessories," Chupka said.
The next show returns to Shanghai for the third consecutive year June 7-9, 2017.
CES Asia Niche
CES Asia is different, said CTA's Chupka. Most other technology shows in China focus on unfinished goods and components, and most finished-goods shows are vertical shows specializing in such sectors as telecom or appliances, she explained.
CES Asia, in contrast, is "a new type of trade show specially designed for the Asian market," CTA president/CEO Gary Shapiro said during a keynote speech. No event other than the Las Vegas CES pulls together representatives across multiple industries – including the automotive and entertainment industries – so that executives can learn how developments in other industries will affect their industries, he said.
Intel's booth, one of the busiest at the show, promoted gaming, virtual reality and the "sensification" of computing through sensors and stereoscopic-vision cameras for use in video gaming, sports, health and wellness products, and virtual reality.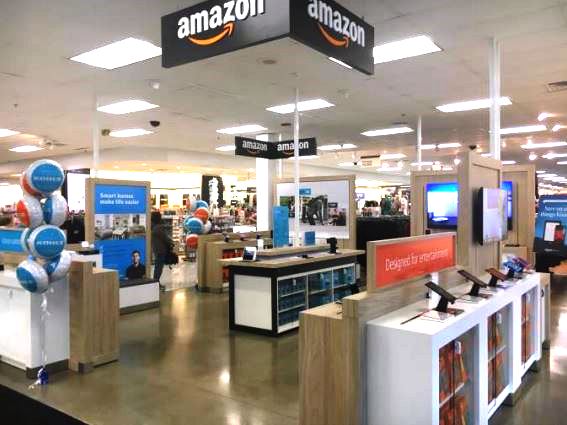 Who Goes There?
Most exhibitors were Chinese and foreign technology companies hoping to reach Chinese retailers, but retailers from outside China were also in attendance, including Amazon, The Home Depot, Newegg, Walmart and Best Buy, CTA said.
Chinese retailers also exhibited, with four of China's largest retailers – including the Alibaba and JD.com online stores—putting in an appearance to showcase new products by startup companies in which they have invested, CTA noted.
The show also attracts companies looking to establish technology partnerships, CTA said. Consumers attended the show's third and final day.
China's Retail CE Gains:
Retail-level sales of consumer technology will rise 3 percent in 2016 to CNY 1.782 trillion, or about $270 billion, including large and small appliances, research company GfK said during a conference session. Online sales will grow as a percentage of sales while sales through brick-and-mortar retailers will remain flat.
Early Adopters, Online Sales Dominate China
U.S. tech suppliers planning to enter the China market should focus on early adopters and be willing to sell through online retailers, CTA found in surveying online consumers in the five largest markets in the Asia-Pacific (APAC) region.
Fifty-nine percent of surveyed online Chinese consumers said they are among the first people to buy a new technology when it hits the market or shortly thereafter, CTA found. In the U.S., the ratio of early adopters is only 15 percent, said Steve Koenig, CTA's senior director of market research.
When Chinese consumers were asked where they would make their next tech purchase, 62 percent said online, whether through a computer or smartphone.
BMW's iVision concept car, which made its Asian debut, features technologies that will be available in the not-so-distant future, including semi- and fully autonomous driving modes, BMW executives said. With the car are (from left) Rene Wies, SVP of BMW's China R&D services; CTA president/CEO Gary Shapiro; and Olaf Kastner, president/CEO of BMW Group's China region.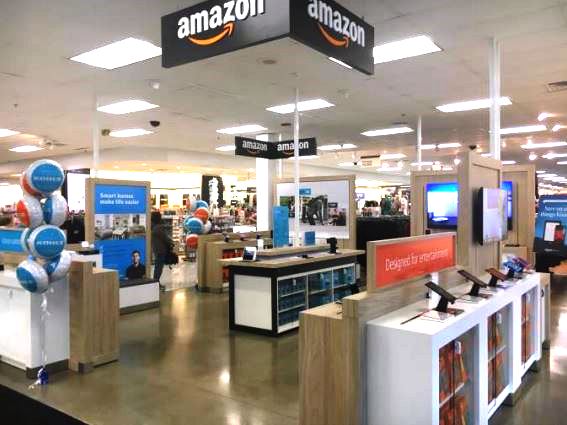 China's Consumers Want Foreign Brands
Chinese consumers had been satisfied for a time with domestic brands, but now they want "what the rest of the world has," said senior CTA market research director Steve Koenig during a conference session. "China is frustrated by the lack of access to brands," and that creates an opportunity for brands from the U.S. and elsewhere to enter the China market.
China's Internet-Only Brands
Sales of tech brands available only on the Internet are "rising sharply," taking a growing share because of high performance and low price, said Alfred Zhou, managing of GfK Retail and Technology China. The phenomenon is "unique in China."
Emerging Categories Not Emerging Fast Enough
Factory-level CE sales in the U.S. will rise only 1.5 percent in 2016 to $224.3 billion following estimated 1 percent growth in 2015, given that emerging categories such as UHD TVs and drones "are not yet big enough to offset declines in larger more mature categories," said CTA chief economist Shawn DuBravac during a conference session.
Slow U.S. 4K Demand
4K Ultra HD TV is a nascent category, with only 6 percent of U.S. consumers planning to buy within a year, 5 percent in one to two years, and another 5 percent in two to three years, CTA said in revealing some of its latest statistics. In three or more years, 29 percent of U.S. consumers will buy, but 48 percent said they'll never buy a 4K TV.