CES Asia told tales of technological advances arriving in a few months to a few decades, with drones that follow you landing first, autonomous vehicles driving themselves in a few years, and digitized versions of long-dead grandparents materializing sometime after that to chat with their grandchildren.
Different visions of the future emerged during keynote speeches at the Shanghai show, but whatever the vision, all forecast a world in which technology improves peoples' lives.
The technology industry is at "the beginning of a massive wave of innovation" brought on by advances in broadband and sensor technology, CTA president/CEO Gary Shapiro said during his keynote speech. The innovations "will solve some of the most fundamental problems in society," he said. Shapiro pointed to 3D-printed limbs for the disabled, drones that deliver disaster relief to areas that can't be reached by land, and virtual-reality technology used in simulators to train surgeons.
Kevin Ho, president of Huawei Device's handset product line, pointed to a future in which children could "talk" to dead grandparents as if they were still alive via Chinese smartphone app WeChat. People will harness technology to "pass the way they think to the digital world" via social-media posts, blogs and other digital content, enabling grandchildren to seek guidance from their dead grandparents, he said.
Cambrian explosion: Before society advances to that level, an explosion of computing in connected devices will rival the Cambrian-era explosion in the diversity of life forms, said Intel new-technology senior VP Josh Walden during his keynote. That will bring sensor technology to more than 50 billion connected devices in 2020, he said.
Intel new-technology senior VP Josh Walden (center) and a drummer (right) visually express live music playing on a big screen via Intel Curie sensors strapped to their wrists, while a third performer uses sensors to create music through hand and finger gestures.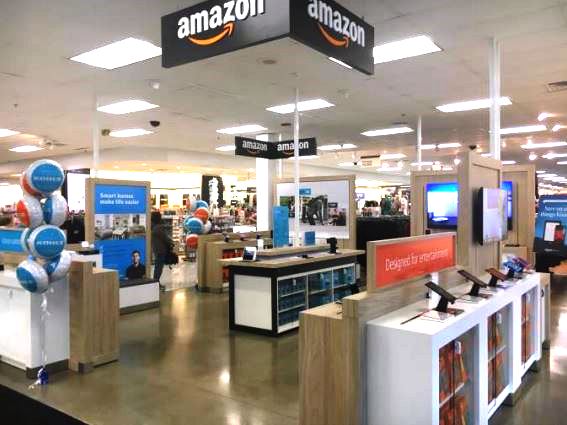 The Cambrian explosion occurred around 500 million years ago when multicell organisms developed better sensors to sense their environments, Walden said. In the coming years, the "sensification" of computing through sensors, stereoscopic-vision cameras and other advances will drive changes in video gaming, sports, health and wellness products, and virtual reality, he said. Products incorporating such technologies will be available this year in China through partner companies using Intel's 3D RealSense camera technology and Intel's Curie sensor module.
Curie will change and revitalize sports such as snowboarding and biking for athletes and consumers alike, deliver augmented reality experiences for runners and bike riders, save firefighter lives, and enable wearers of virtualreality headsets to use their hands to move objects in virtual worlds, Walden said. Curie-equipped drones will follow their users automatically, flying around objects that get in their way. And Curie-wearing musicians will be able to interpret their music visually on a display screen while they play.
Intel will team up with ESPN to add Curie sensors to snowboards during X Games competitions, letting TV viewers see real-time motion data such as speed, G forces on landing, number of spins, speed and the height of jumps. Snowboarders will be able to view the statistics on their smartphones after completing a run.
See also: What We Took Away From CES Asia
RealSense appeared at CES Asia in a prototype Intel VR headset, which enables wearers to use their hands to move objects in the virtual world. In July, Haier will be the first company to offer a VR headset with RealSense, Walden said.
At the end of June, Yuneec will ship its RealSense-equipped Typhoon H drone, which will follow its user and fly around or above objects in its path.
Driverless cars: In just a few years, drivers will be able to use Curie to make music while their car drives itself, BMW executives said after their iVision concept car made its Asian debut with semi- and fully-autonomous driving modes.
BMW's iVision concept car, which made its Asian debut, features technologies that will be available in the not-so-distant future, including semi- and fully autonomous driving modes, BMW executives said. With the car are (from left) Rene Wies, SVP of BMW's China R&D services; CTA president/CEO Gary Shapiro; and Olaf Kastner, president/CEO of BMW Group's China region.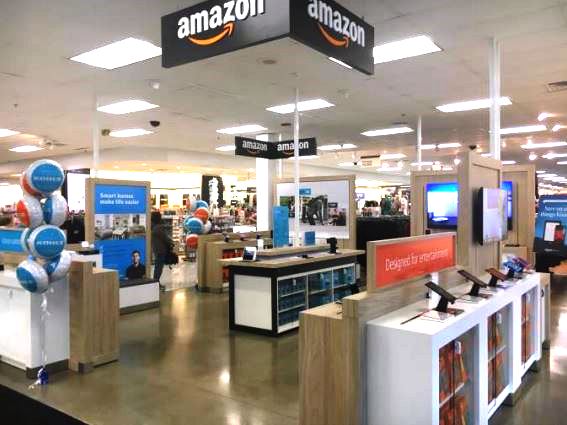 Self-driving vehicles will enable consumers to go "from foot off to brain off," said Olaf Kastner, president/CEO of BMW Group's China region. Consumers could make video calls while the car drives itself, he added. BMW's iVision concept car is a "vision of the not-so-distant future" with a "large potential to reduce traffic accidents," added Rene Wies, BMW's China R&D services senior VP.
Latest posts by Joseph Palenchar
(see all)