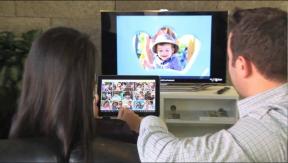 Bentonville, Ark. – Walmart is trialing same-day UPS delivery of CE, video games and other merchandise in a handful of markets around the country.
The pilot program, "Walmart to Go," builds on an online test of grocery deliveries begun in 2010.
Walmart started offering same-day deliveries earlier this month in Philadelphia and northern Virginia, and may expand the test to Minneapolis and the San Francisco/San Jose area this month, according to published reports.
A check of the Walmart to Go beta site shows that customers pay a flat $10 fee for the deliveries, which can be scheduled for one of three four-hour windows — 4-8 p.m., 5-9 p.m. or 6-10 p.m. — if ordered by noon. There are no minimum order requirements or limits on order size, although inventory must be available at local stores.
Qualifying categories include CE, IT, video games, toys, housewares, furniture, automotive and sporting goods.
CE items include TVs, PCs, tablets, e-readers, cellular phones, cameras and batteries.
Reuters said that Walmart will use its own trucks in San Jose and San Francisco, where the grocery pilot was conducted, although orders there will need to be placed by 7 a.m. for same-day delivery.
The service is seen as an effort by Walmart to leverage its stores, which essentially become distribution centers, as it contends with the convenience of online ordering. Amazon.com, its largest e-tail rival, offers two-day delivery on a wide variety of items through its Amazon Prime membership program, and has been offering same-day delivery in limited markets for the past three years. It is expected to expand the service as it continues to open new distribution centers around the country, even at the cost of collecting state sales tax.
Latest posts by Alan Wolf
(see all)