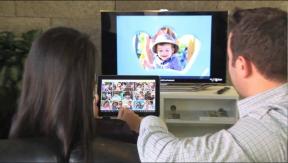 Chicago — U.S. Cellular announced plans to offer its postpaid service in more than 460 Walmart stores across the country.
The regional carrier's product lineup for Walmart will include the Samsung Galaxy S III and Huawei Ascend II Android smartphones and the Samsung Chrono 2 and Samsung Freeform 4 feature phones.
The carrier offers 4G LTE service to 31 percent of the population in its geographic markets and will expand that to 58 percent by the end of 2012.
U.S. Cellular said it offers the only points-based rewards program in wireless, no new contract after the first one ends, and free incoming calls, texts and picture messages. Rewards points can be used for faster phone upgrades and free phones and ringtones.
Subscribers can also sign up for an auto-pay program and paperless billing to save up to 5 percent on monthly bills.
Additional details of the rollout were unavailable.