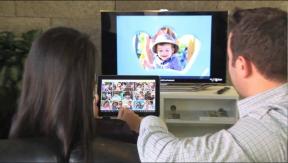 Greenwood, Miss. — Viking Range has a new Midwest distributor.
Viking Range Distribution Midwest, effectively immediately, will distribute Viking's product lines in Illinois, Wisconsin, Minnesota, eastern Missouri, eastern Iowa and the eastern Dakotas.
The region was previously served by LV Distributes (LVD), headquartered in Bensenville, Ill. LVD will continue to serve as the Viking parts distributor and an authorized Viking service company in these markets.
"We are reassigning the distribution of Viking products in the Midwest in order to sharpen our focus on better serving Viking dealers and consumers in this territory," said Brian Waldrop, Viking executive VP and chief financial officer. "We are pleased that LVD will remain our service and parts distribution partner in the Midwest and will also serve as our Viking warehousing facility in that region. The strong team we have put in place at Viking Distribution Midwest will continue to strengthen the Viking business and dealer support in this area as we move forward."
Rusty Gibson, Viking sales and service VP, is overseeing this transition. Said Gibson: "We look forward to working directly with our dealers throughout the Midwest to improve the Viking presence in their showrooms as we prepare to launch many exciting new Viking products in the coming months."