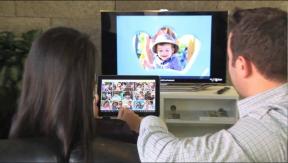 Verizon Communications in the next few months expects to roll out a gateway device, dubbed the Verizon Media Server, that will let third-party IP devices discover, access and control FiOS TV services — but the company wants the FCC to postpone a rule mandating compliance with an "open" home-networking standard until mid-2014.
In December 2011, the telco announced its development of an IP-enabled media gateway for FiOS TV, built by Motorola Mobility, designed to distribute video wirelessly to tablets, game consoles and other devices in the home, as well as cut energy consumption. Along with the media gateway, the telco said it would distribute smaller IPTV set-top boxes, which will eventually be small enough to affix to the back of a TV.
To read the complete story please see Multichannel News.