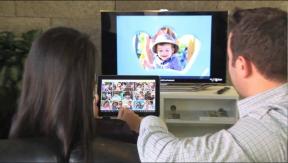 Beverly Hills, Calif. – A line of fashionable iPhone 5 cases worn around the neck like necklaces will debut today from start-up Vanesa Rey.
The 14-SKU line of Necklace Cases features genuine leather and man-made composite "vegan leather" constructions with a snap-open wallet pocket for cards and cash. The case holds an iPhone with the screen facing the wearer for easy access.
The design was inspired by the company's namesake founder, whose previous profession as a Hollywood film publicist meant she needed immediate access to her phone 24/7. "I was getting 700 emails a day and needed my phone reachable at every moment," Rey told TWICE. "I couldn't just carry it around being one-handed all day but I didn't have time to keep reaching into my purse. So I bought a camera strap and attached it to my iPhone case and started wearing it around my neck. After a couple days I realized how much more productive I had become."
The Necklace Cases are offered in two collections, the Signature Collection of business models, and the Jewelry Collection, which adds a flourish of gems to the front of the case. Both lines come in a variety of colors, including Black Lily, Mint Flower, Pink Peony, White Orchid, Red Poppy, Blue Lilac and Birch Tree Tan. The Signature Collection cases will retail for $99 and the Jewelry cases will be $149.
The cases will have a soft launch online at VanesaRey.com today. Retail distribution is slated for the first quarter. Rey said the intention is to distribute across channels, in traditional CE stores as well as fashion and apparel retailers. The company has plans to expand into cases for tablets and other devices in 2014, she said.
Latest posts by John Laposky
(see all)